Most people don't realize how overrun they are with their own thoughts during a normal day or week.
I didn't, for a long time.
And sometimes there are still days that pass by in a flash, seemingly without my presence.
At the end of a busy day, if I lay in bed and wonder what I just spent the past 16 or so hours doing, then I can be sure that my mind had control of me.
Of course, I want my mind to work—to be active and capable of getting me through my day. But what I don't want is the constant stream of thoughts running on an endless loop throughout the entire day—especially because 99% of them are detrimental or destructive.
And a lot of the time, I don't even realize it's happening. It's unconscious.
The Beginning
Until a few years ago, I had no idea what was going on in my head. All I knew was that whatever was happening up there was making the rest of me hurt.
I was in South Korea at the time, struggling through my second year of teaching English, feeling more unhappy and lonely by the day.
I thought then that the way I felt had everything to do with my situation, and with the people in my life at the time. I thought it was their fault that I was feeling this way and that only they could make it better.
In other words – I thought my happiness was dependent on other people, or maybe even on different circumstances.
Not only was this way of thinking flawed; it was actually causing my unhappiness!
But I wouldn't find this out until a few months later.
Finding Another Way
Eventually, it got to the point where I knew I needed to do something different. I didn't know what; all I knew was that living like this was miserable—for myself and for the people around me.
I reached out to someone I knew would be able to point me in the right direction, and she did.
She introduced me to The Work of Byron Katie, a form of meditation that teaches you to recognize and question the stressful thoughts in your life that are causing you pain and suffering.
She told me to read Katie's book, Loving What Is, and to go online to her website and download some of the worksheets that I could start filling out right away.
I quickly found myself fascinated by what I was reading, connecting deeply with the stories of real people shared in the book and the revelations Byron Katie had come to in her own life.
That was when things started to turn around for me.
Returning to The Work
The Work tends to come and go in my life—fading to the background at times when I get busy or when the distractions take over.
But I always seem to find a way back to it and the foundations it's created in my life.
Since first being introduced to it about seven years ago, I've attended several retreats in Canada, in Costa Rica, and online, and I've been able to learn from other masters in this form of meditation in the process.
I keep coming back to this practice because of how much I learn about myself in the process. I've been interested in personal development for many years now, but The Work has been a unique and powerful deep dive into myself and my inner world.
It's uncovered beliefs I never knew I had, it's brought me more freedom than I thought was possible at one point, and it's ultimately made me a better, more compassionate person.
Opportunities to do The Work
For those who are interested in experiencing The Work for themselves, Katie offers a variety of different events and workshops, both online and in person (when there aren't Covid concerns). These events, such as At Home with BK, are short immersions into this process of inquiry.
However, if you're looking for more of a deep dive, you can also attend her nine-day School for The Work in Ojai, California—something I am looking forward to doing as soon as the Covid-19 restrictions are lifted and it becomes possible again.
Experience the radical wisdom of Byron Katie and find freedom, by undoing whatever makes you unhappy and allowing your mind to return to its true, peaceful, creative state. — Omega Institute
For more resources to support you in doing The Work, visit her website here.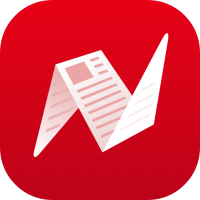 Photo by Green Chameleon on Unsplash