For quite a while now, I've felt trapped inside myself somehow.
I know, I know – it sounds strange at best, crazy at worst. But it's the truth. It feels like there's a piece of me that's been trying to stretch and grow, but it just hasn't had enough space to do it properly. It's been testing the boundaries one inch at a time, with the hopes of eventually breaking free.
Though I'm still not exactly sure what it is (for now I'll call it my spirit) – it's discovered an alternative to the "be yourself" mindset:
You can be yourself, which is commendable, and certainly not always easy to do in the face of societal pressures – or you can be your best self.
Being Your Best Self
No, I'm not a personal coach or a trained motivational speaker. I don't have anything to sell you or any tricks up my sleeve. (At least not at the moment – check back with me in a year from now).
So who am I to tell you that being yourself suddenly isn't good enough anymore?
Isn't that what most of us have been trying to do our whole lives!? Aren't the people who care most about us always telling us to just be ourselves, because that's the best thing we can do!?
Well, that's true. I've heard this same advice many times in my life from people I consider wise, and whom I respect and admire a lot.
But what I've realized is that being yourself isn't actually possible, unless you're going to be your best self.
That's because who you truly are is the person who hides many parts of themselves from the world – often the best parts.
Breaking Free
You probably know what I'm talking about – the dreams you've stifled deep down inside and never told anyone about. I honestly believe that those are the parts of us that will lead us to discover our best selves. The problem is, it takes a whole lot of courage to let them out of the cage and set them loose on the world.
Have you ever wanted to do something, or be something different than what you are now? Have you ever wanted your life to be bigger, or to somehow mean more?
I know I certainly have. Those were the parts of me that were trying to find a way out, begging for their chance to see the world and experience it too.
For me, one of those parts was the writer in me. I hit the "mute" button on that dream for years, until I finally decided that enough was enough. That's when I created this website.
And now, here I am, writing.
Starting a blog doesn't make me an overnight success, or an international best-selling author. But it does make me true to myself.
I may be a dreamer, but I think there's more to life than just putting the hours into a job or lifestyle that stifles the real you – your best self.
There's much to gain in this life – not only from being yourself – but from discovering the part of you that's been slowly dying inside while it waits for you to give it permission to come alive.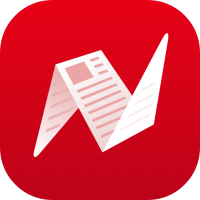 Photo by Etty Fidele on Unsplash