One of the saddest things in life is to get to the end and look back in regret, knowing that you could have been, done, and had so much more. — Robin Sharma
I've recently started to re-read Hal Elrod's book, The Miracle Morning, and remembered why I loved it so much the first time around.
It's totally inspiring and uplifting and motivating, and makes me want to get the heck out of bed in the morning and use my time as if it were precious and valuable – because it is!
It reminded me of all the things I was excited to do for myself – things I enjoyed, that would also benefit my life and make me into more of the person I hope to become.
The Importance of Personal Development
I remember reading this book the first time and feeling like it was the only book I'd come across so far in my life that was all about the importance and impact of personal development on a person's quality of life, happiness, and success.
I was actually amazed and quite pleasantly surprised that the author was talking about personal development in this way and promoting its significance and meaning. I had always felt that this was super important in life, but I didn't see many others supporting that feeling or engaging in this kind of growth-minded activity.
There are numerous parts in the book where Hal says that in order to achieve everything you want in your life, you must first become the person you need to be in order to achieve those results. I really got that. It made total sense to me, and only compelled me to become that person.
Extraordinary results are not achieved by ordinary people. It takes someone extraordinary to achieve something extraordinary.
He also says that "Achieving Level 10 success in every area is not only possible, it's simple. It's simply dedicating purposeful time each day to become a Level 10 person that is capable of creating, attracting, achieving, and sustaining Level 10 success in every area."
Live the Extraordinary Life
There is no doubt in my mind or in my Being that I want to live an extraordinary life rather than an ordinary, average, mediocre life.
There is nothing wrong with living this kind of life if you are happy and fulfilled doing it. If you find meaning and joy and vitality doing whatever you're doing, keep doing it.
In my eyes, it is only a problem when and if you are settling because you've decided that this is the best you can do, or that this is all that's available to you.
It's an easy thing to do, to settle. It's the path of least resistance, which is the path that humans are designed to follow. That's why it's the most common, and seemingly most comfortable route.
Only it's not comfortable.
As Hal says in The Miracle Morning:
Being average means to settle for less than you truly want and are capable of, and to struggle for your entire life…on almost every level – physically, mentally, emotionally, relationally, financially – you name it.
As easy as it is to settle, in my experience it's also completely painful.
Waking up each day wishing your life were different and constantly comparing yourself and your life to others (who you envy, yet at the same time, idolize) is no way to live. But it's a sure path to anxiety, despair, depression, and unhappiness.
Ready for a Change
And that right there is precisely why I'm choosing to make time to work on developing myself. I'm tired of living that life.
I'm tired of waiting to live, of living within the limits and restrictions I've created for myself. I want to know what else is out there, what else is possible. I want to start living a life of possibility and opportunity, rather than one of limitation and comparison.
I'm not saying I want fame and fortune, or to lead the life of a celebrity. I don't want to accumulate expensive material possessions as a symbol of my "success" and "status" in society. Those things are not important. They're not even real.
What I want is to live a life that satisfies me on a deeper level. I want to create a lifestyle that stirs me and speaks directly to my heart. I want to help others and inspire them to create this kind of life for themselves. I want to touch others' lives and spread good in the world. I want to be a supporter and an encourager and a lover, rather than a hater and a critic. I want to lift others up instead of tearing them down.
I want my life to mean something.
Create a Life You Can Be Proud Of
My experience earlier this week with one of the most amazing 89-year-olds I have ever encountered is still weighing on my mind.
This man touched my life just by being who he is. He wasn't putting on some kind of show, or trying to win over the approval and admiration of others. He was simply going about his business and his life, and by doing so, he was impacting mine in a way he could never have known about.
That's the beauty of being true to yourself and living with integrity – you inspire others just by existing, and you don't even know it!
A life well lived will look like something different for every single person, I am sure of that. All I know is that for me, it looks like creating a life of freedom and abundance in every area – physically, mentally, emotionally, relationally, financially, spiritually.
And that starts with setting aside time for a personal development routine every morning.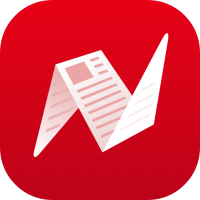 Photo by Grant Ritchie on Unsplash