You have nothing to lose, but you could gain the life of your dreams
This is my year.
This is the year where everything changes for me, because I'm finally ready for it. I'm ready to accept change, to embrace all of my dreams (even the crazy ones), and to see what's really possible for me when I put my mind to it.
A year from now, I want to look back on 2021 and be able to say without a doubt that it was the best year of my life so far.
Are you with me?
First, believe it's possible
What do you want for this brand new year?
Are you finally going to go all in on your writing, or work on building a bridge to the career you really want, deep down? Are you finally going to get control of your finances, and make a plan to be debt-free by the time 2021 starts?
Maybe you just want to make time to do more of the things you love this year. Maybe your main goal for this year is just to take better care of your health, or learn how to be more present throughout your day.
Whatever it is for you, it starts with believing that it's possible.
As Theodore Roosevelt famously said, "Believe you can, and you're halfway there."
No matter what you may think, mindset matters.
If you don't think you can do something, why bother trying?
Half the fun (for me anyway) is the thrill of the challenge. The other half of the fun is in the dreaming — in imagining what's possible, and envisioning the life I'm creating by taking action on my goals.
If you really want to change your life — but also want to be entertained while you do it — try reading Jen Sincero. Her books are not only enlightening and hilarious, but they're also packed with helpful exercises, resources, and stories to help motivate and inspire you to achieve whatever it is you dream of.
Take stock of your current reality
Next, think about what you're going to need to do/change in order to make this happen.
Is there a new habit you're going to need to create? Another habit you're going to have to break? Do you need to do some research, or spend some time organizing yourself or your space? You may need to do a combination of all of these things.
Yesterday I spent a good part of the day getting myself ready to begin 2020 the way I wanted to. This involved lots of reflection on the past year, and especially on the past couple of months.
In November of 2019, I'd begun instilling some of the habits I wanted to make a permanent part of my daily life — things like waking up early and writing everyday. Some of this new schedule was working really well, but some of it needed to be adjusted.
Make a plan for the future
After talking it out and getting my partner's feedback, I was able to create a daily schedule for myself that I really liked and was excited to incorporate because it includes all of the things that are most important to me.
As much as I'm happy with it, I also understand that it's always going to be a work in progress.
After a few days or weeks of this new schedule, I might find that something doesn't belong, or that there's something else I'd like to add. I may need to make some minor adjustments to the order in which I do things, or make some other discoveries along the way.
All of this is perfectly okay. The main thing is just that I keep moving forward.
"Quitters never win; winners never quit."
— Lisa Nichols
As long as you don't quit, there is always room for modifications, alterations, or additions — and even complete makeovers, when necessary.
Start building a bridge to where you want to go
While many people were out ringing in the New Year in style, my partner and I were at home in our pyjamas.
Instead of partying, we were preparing for the best year of our lives. We spent some time updating our budgets, our goals, and our calendars.
It may not sound like much fun, but to us, creating the life of our dreams is fun.
Dreaming and brainstorming and planning are all great — but I think actually living the life we're talking about and imagining would be the biggest thrill of all.
And that's what I want to do most this year: I want to build the bridge to my future life.
What do you say? Are you in?
Remember why you're doing this
We already know it's not going to be easy, but what can we do to make it easier?
According to author and motivational speaker Simon Sinek, we can discover our why.
In an article titled "The Science of WHY," he says:
"If we want to feel an undying passion for our work, if we want to feel we are contributing to something bigger than ourselves, we all need to know our WHY."
Why do you need to make 2021 your best year yet? What's at stake if you don't do this?
The answer will be different for all of us, but it's equally important for all of us to answer.
"Your why is the motivation that gets you started and keeps you going when the going gets tough." — Michael Hyatt
For me, it's a burning desire to live life more alive.
I want to enjoy life, and fully experience what it means to be human in this one life I have.
I want to do work that fulfills me, and that contributes to the world in some way by helping others. I want to live life on my own terms, and have freedom of time as well as financial freedom. I want to become the best version of myself, and inspire others to do the same. I want to be a good human being. I want to explore, learn, and discover.
Above all, though, I want to feel like what I'm doing actually matters — and I'm betting that somewhere, deep down, you feel the same.
So why not get started on that dream life of yours this year? What do you have to lose?
2021 is the perfect time to do it, and today is the perfect time to start.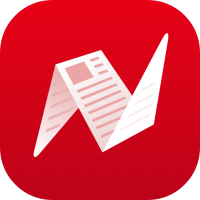 Photo by Melanie Magdalena on Unsplash