You just need to spot them in your everyday life
It's often the little things in life that actually give us the most joy.
Have you ever noticed this?
As much as we may think that accomplishments and awards and "success" and having a fortune will make us happy, we can actually still be gloriously happy without any of this.
Yes, it's true!
I once read a quote that said something like true happiness lies in becoming fascinated by every detail of one's life. In other words, true happiness lies in being present at every moment, so that we can fully experience life as we're living it.
The other day, I spent the afternoon with my parents and sister. We gathered to celebrate my birthday a week after the actual day, and spent a few hours talking, laughing, eating, and just generally enjoying each other's company. We ate Chinese takeout (a birthday tradition, it seems) outside on the back deck. It was a beautiful, sunny, unseasonably warm November day. It was one of those days where you just can't believe your good fortune.
After lunch, my mom brought out a little photo book she'd found while cleaning up that my best friend had made me for my 16th birthday. I laughed when I saw it, but I instantly remembered receiving it all those years ago.
It was nothing fancy — just pages of coloured construction paper, bound together by ribbons tied in three-hole-punched holes. She'd used a mixture of clipart, actual photos of us, hand drawings, and words to build this masterpiece. There was even a page-long handwritten message on the back cover, as well as a list of some of our favourite memories/moments throughout all our school days together.
What might seem like a trivial little thing to some was gold for me. Those pages held clues to my past and memories that will last a lifetime. More than anything, though, that gift was a testament to our friendship, to the bond we'd shared, and to the special place we'd held in each other's lives.
As I looked through the book and read some of the captions, I burst out laughing. Naturally, my family wondered what was so funny, so I ended up sharing a story from Grade 5 that soon had everyone laughing hysterically. None of them remembered hearing it before, even though I was positive they must have heard about it back then, as it was probably one of the most memorable events of that entire school year! It didn't matter that they didn't remember it for themselves, though, because they got to experience it through me that day.
As I looked from face to face around the table, all I saw was joy. There was nothing wrong in that moment; everything was perfect.
It didn't take long for some family photo books to come out after that, and we spent another hour reminiscing, laughing, and teasing each other about our funny faces, outfits, and haircuts from back in the day.
We remembered family trips, and all the adventures we'd been on and the places we stayed and the sights we saw. We re-told the stories of sisterly fights that are now hilarious looking back, but weren't quite so funny at the time.
Going through those albums, it occurred to me that this is what truly matters. This is what our lives should be like more often.
Rather than assuming that something "grand" has to happen before we can be happy, we need to keep finding ways to enjoy the small things and allow them to fill us with pure joy.
If we are fully present, we will find endless opportunities to experience real joy on any given day.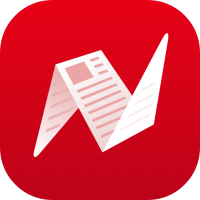 Photo by Antonino Visalli on Unsplash