The one constant in a sea of surprises
In the 14 months since my boyfriend and I became homeowners, that question has haunted us.
When we really take a close look at 2018, our lives mostly centered around the house — and specifically on trying to stay afloat.
Most of our time and energy was spent managing the house and property, as well as all kinds of unforeseen circumstances and challenges that hit us over the course of the year. Seasons came and went. Tenants came and went. Jobs came and went.
One thing, however, remained a constant:
"Do we have enough money for the mortgage this month?"
You Live, You Learn
We never expected this venture to be easy, but I honestly never dreamed of that question consuming so much of my mental space when we first decided to take this on. We knew that buying a house would be a challenge. We also knew that buying a triplex, and therefore becoming responsible for two sets of tenants on top of being new homeowners, would be even more of a challenge.
I guess we just didn't expect it to be quite this hard.
Over the course of 2018, there were many times when we thought we were done for. We had no idea how we were going to make this work. All we could see were problems and expenses and not nearly enough income — and for good reason!
Since taking possession back in November of 2017, we've literally experienced more major issues or malfunctions than I even knew could go wrong! I kid you not.
In no particular order, we have:
· Had the transmission in our car rebuilt from scratch when it quit
· Renovated two apartments to bring them up to modern standards
· Evicted a tenant for non-payment of rent (for months) — granted, it was our decision to wait that long
· Serviced the boiler system to get heat working in our apartment so we didn't freeze for a second winter
· Had a clogged/overflowing toilet in a tenant's apartment that ended up needing to be totally replaced
· Had the pipes freeze and our water access cut off until we thawed and insulated them (luckily no water pipes burst during that time!)
· Had a kitchen fire in one of our tenant's units (luckily no major damage and no injuries!)
And now, in the first week of this new year, the boiler system is completely down, meaning all three apartments are without heat for the foreseeable future in this frigid weather.
Yes, this is the truth.
Bring It On!
Luckily, we're both the type of people who are up for a challenge. We may get spooked and overwhelmed along the way and feel like giving up (especially when yet another one of these events happen), but somehow, we manage to carry on.
We're both at the stage in our lives where we want to start working towards a better future for ourselves. We want to do something now that will set us up for the kind of life we want to live 10, 20, or 30 years from now.
And apparently, this house is that "something" that we've committed to doing, for better or for worse.
When I read that list over now, it actually makes me laugh. I don't know any other (better) way to react to it. It honestly just amazes me. I could never have imagined all of these things happening in the first year of us taking this on.
With all the costs of the renovations, the eviction process, and the unforeseen emergency-type events on top of the monthly mortgage payment and insurance, we still sometimes wonder how on earth we've made it this far.
I'd be lying if I said we didn't have help at every turn, whether financial, physical, or just emotional support and encouragement to keep going. We're lucky that friends and family have been quick to lend a helping hand however they could, and for all those times we've called on them, we're very grateful.
Mindset Matters
When it comes down to it, though, only we can decide whether to keep pushing on. It's up to us whether we allow these setbacks to break us, or use them to make us stronger.
If this year of struggle has taught us anything, it's that it's all about our mindset.
Of course, each time something breaks down unexpectedly that's likely to cost thousands of dollars (that we don't have) to repair or replace, our first response isn't joy and excitement. We're not quite at that stage yet! Our first reaction is usually panic and fear, followed by, "How are we going to afford this!?"
I must admit, though, that after this happened the first few times, my response slowly began to change. While it's still frightening when something major goes wrong, I've somehow begun to believe that it will be okay.
For instance, the technician told me today that the part he needs to get the boiler up and running again may take weeks to come in, and that there's a chance they may not even still make them because it was installed so long ago. When I learned this, instead of spiralling into panic and freezing, I calmly asked for any other options he saw. He suggested that replacing the whole system would likely be faster and more effective, though obviously much more costly.
Show Me the Money
With another possible bill in the thousands looming on the horizon and taking up space in my head, it was hard to find my balance. I went for a long drive this afternoon, on a mission to round up space heaters to borrow from those same awesome people I mentioned above. On my drive, I let the reality of the situation sink in and digested what this meant.
Even though I didn't know what to do or what the best option was, I still knew it would work itself out somehow.
Sometimes it takes hours or days to come around to this feeling, but if I can just quiet all the noise surrounding the problem for long enough, I can find it again — the part of me that knows that this, too, will be taken care of.
Whatever we need to do, we will find a way to do it. However much it costs, we will find the money.
We don't always know where or how; we just know that it's possible. And that's all we seem to need to know.
Our Faith Is Strong
Somewhere along this bumpy road, we've learned to have faith — in the Universe, in ourselves, and in our dreams.
We both know what we want for our future, and that means enduring whatever hardships come at us in the present.
With each new landlord "crisis" that arises and is dealt with, we know we're getting one step closer to success.
It may seem unbearable now, but we both believe that these challenges are going to be worth it in the end. All we have to do is hang in there and keep rolling with the punches, taking it one day at a time.
I don't know what tomorrow will bring (hopefully working heat!) — but I do know that we're in it for the long haul, and we're going to find out.
If this is the Universe testing us, let it be known that we're not backing down.
If this is what it takes to live the life of our dreams — we're in.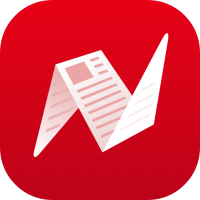 Photo by pina messina on Unsplash