By writing every day
I'm only 15 days into the new challenge I've given myself — to wake up at 5 am, write at least 1,000 words, and publish an article every day.
Though I've succeeded so far, I can definitely see where and how I get off track (and it's not hard to do!) There are endless routes to take to lose my way, and most days, the road forward is a bumpy one.
However, if I can keep these few things in check, I think I'll have a much greater chance of success in the long run.
Here are some of my biggest takeaways early on in this challenge:
1. Write first thing, or you'll spend hours procrastinating.
Yes, even before you check your phone or go on the Internet! In fact, don't do either of those things at all until you've published for the day (unless you absolutely need to, to research something for the piece, for example).
I've found that if I don't go to my office and sit down at my desk to start writing as soon as I've finished my daily morning routine, I'll find countless other ways to waste my morning.
Here's the perfect example:
This morning, instead of sitting down to write at my usual time (around 6:30), I got the brilliant idea of working on some stuff for my job instead. Although planning for our next event season and figuring out a rough weekly staffing schedule (which ended up being kind of like a puzzle) seemed more fun than writing at the time, a few hours later I felt the opposite.
Approaching noon with nothing written or published for the day (and therefore no sense of accomplishment or satisfaction), the proposed schedule that's not needed until months from now was, in fact, less exciting after all.
Don't let yourself be pulled away by distractions — and there will be many!
You have to brace yourself: everything that didn't seem interesting before you started this "writing every day" thing will magically become utterly intriguing before your eyes! Beware.
2. Try to write the first draft in one sitting.
As hard as it can be to fight the urge to get up, walk around, talk to someone, open the fridge, or check your phone, try to write at least the first draft of your article or blog post in one sitting.
On the days where I don't let myself wander until I'm happy with what I've got on the page so far, my writing is much better. When I'm not distracted by outside factors, my writing has more strength and clarity and flows better.
The writing comes easier, too. When I do it all at once, I'm not trying to piece together little sections that don't fit naturally. Instead, I've got a coherent story with which to work from when I come back to edit it after a short break (or, more likely, after doing one of those things listed above).
3. If an idea for a piece comes to you, write it down immediately.
This is one I need to get much better at. Sometimes while I'm reading or doing some stretches in the morning, I get a glimpse of something I could turn into an article.
Oftentimes, though, I don't write it down right away because I don't want to stop what I'm doing. I think I'll remember it later — but the truth is, I rarely do. Even when I move into writing immediately after finishing my morning routine, it's gone. The idea has drifted far away, and I'm left staring at a blank screen with no idea what to write about once again.
Doh!
4. Don't get pulled into conversations with the people around you.
Depending on what time you get up, there may or may not be anyone else awake in your house.
If there is, do whatever you can to stay focused on the thing you got up to do — write (even if what that person wants to talk about seems like more fun than what you're supposed to be doing!)
As soon as you break your focus, you're likely to have a hard time coming back to what you were working on, and even less motivation to continue it.
5. Give yourself a deadline.
Set a time when it needs to be done, and then focus on reaching that timeline (or you'll take all day to do it). If I'm home for the day, I can easily trick myself into believing I have all day to do this one thing.
That may actually be the case, but that doesn't mean I want to waste all day on something I know I can get done (and well!) in 3 hours if I just focus. There are plenty of other useful things I can do with the rest of my day, but it starts with getting this thing — the most important one — out of the way first.
If you still can't make yourself finish your writing on time, then schedule something that will force you to get out of the house, like a lunch date or a date with your dad to get your snow tires put on. (Thanks, Dad!) Go for a long walk, or run an errand instead.
6. It's easier not to tell people about what you're doing.
Even though you're excited about your new endeavour (whatever it may be), others are likely just skeptical or confused by it. They probably don't think you're serious (and fair enough, because if you're like me, you've probably talked about it or attempted it before).
Those closest to you may be the hardest on you. They're allowed to have their doubts, but if they're not going to support you, or at least stay out of your business, then it might be better not to tell them at all.
You know why you're doing it — and that's all that matters. Focus on your reasons and it will continue to make sense.
The only person it really needs to make sense to is you.
7. Don't spend 5 minutes of every hour checking your stats and hoping for new notifications.
That adds up to a lot of wasted time throughout the day, and will likely bring nothing but frustration and disappointment.
Two weeks in, I've noticed that there's nothing much to check on anyway. I'm not getting millions of views or comments or shares — and I'm not expecting that to happen anytime soon.
It's a good thing, too, because it lets me focus on doing the work rather than on the results.
The less I care about results, the more writing I can get done.
I know the year ahead is not going to be easy, but if I can focus on getting control of these few things, I'll be setting myself up for a future of unlimited possibility.
And that is definitely worth learning the hard lessons.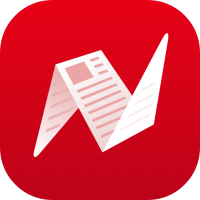 Photo by Thought Catalog on Unsplash