Having patience yields better results in the long run
I have a problem.
No matter how much I'm doing, I always think I should be doing more. No matter how busy I am, I always think I can squeeze in just one more thing. No matter how many tasks I've crossed off my to-do list, I always want to get just one more thing done.
You might know the feeling. Many of us do.
There are all kinds of us out there who struggle with our endless desires to be more, do more, and achieve more.
I say 'struggle' because for any dreamer, this constant quest for progress and fulfillment and growth can sometimes have the opposite effect, in the case where we push ourselves too hard too fast, and inevitably burn out.
I've taken that route many times before — and if I'm not careful — I may be headed there again now.
Going "All In" On Writing
For most of my life, I've been the "all or nothing" type; I either give something my all and do my best, or I don't do it at all. If I'm going to do something, I want to do it well. I don't just want to finish it for the sake of it.
It may take me a while to commit to something or get started (as I love to procrastinate along with the best of us!) — but once I do, I'm all in.
So, when I recently decided to take writing more seriously, I naturally went all in: I made the commitment to write and publish every day for the next year.
This decision arose out of a long-time goal I've had to become a full-time writer. I've written on and off for years — sometimes even for a year straight. But most of that writing, I didn't share. It lives in my computer, and in notebooks, and on old hard drives piled on a shelf in my office.
I'd never really done anything about this dream of mine, and it was time to change that.
Don't Try To Do It All
Well, it hasn't even been three weeks yet, and I'm already looking for shortcuts to success!
I'm already looking for ways to fast-track my growth. I keep looking ahead, imagining where I'd like to be in a year's time. Instead of taking it slow and enjoying the process, I'm always jumping ahead and thinking about what I can do to go faster (aka — trying to do more).
On a walk with my partner the other night, I was telling him about how I thought I should be trying to write for bigger publications so that I could reach more people faster. Then I thought I should be posting more on my personal blog and trying to grow my email list at the same time. And then there was the idea of pitching websites and magazines I found on other writing platforms as well.
While all of the possibilities were exciting, they also seemed daunting. I was just starting out, after all.
Obviously, he could sense my grasping.
"Just do one thing at a time," he reminded me. "Don't try to do too much at first, or you'll get overwhelmed and it will be harder to keep going."
Of course, he was right. This was the classic mistake I'd always made. I'd always wanted to do it all — and right now.
"Why don't you just focus on writing and posting every day for a few months first, and when that becomes easier, then you can start submitting to some publications?"
It was good advice, and deep down, I knew that was the better option for me right now.
However, it didn't make the desire to rush ahead any less strong.
The Value of Patience
Patience is hard for anyone, but I've realized that it's especially hard for a "list-checker" like me. I love getting things done. I love the sense of accomplishment it gives me to know (and see) that I am making progress.
The thing is, that progress is measurable on a daily basis only. In reality, today is all we have.
Focusing on today — and today only — is how we'll reach that goal in a year's time. By being present and giving our all to that one little step in the right direction that we can take today, we eventually look up and a year has passed.
And chances are, if we've put our heads down and consistently done the work every day for the last year, we'll see some sort of results. They may not be the picture-perfect ones we've imagined — but they'll be the ones that last.
You'll have established the foundation for which real success can be built upon.
It's not about what you can do once. It's about what you can do forever.
And writing, for me, is a forever thing.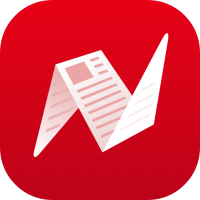 Photo by Nareeta Martin on Unsplash