But you have to get through the beginning in order to flourish in anything
Last night I was feeling really down about my writing.
I just felt so lonely.
For the past month now, it's sometimes felt like I'm writing to no one.
Day after day, I put words on a page and send them out into the universe, and most days, they seem to fall flat on their faces.
The beginning stage is the hardest
On the car ride to visit family, I was talking to my partner about it, trying to explain how I was feeling.
I was obviously emotional. It was almost like I wanted to cry. My throat was starting to tighten up, and I kept trying to swallow the lumps that continued to build, forcing them back down.
I told him this part — the beginning stage — felt especially tough, and he reminded me that I've done a lot of hard things in my life. Each time, though, I've gotten through the worst part by pushing on.
Keep going when the going gets tough. That's the only way it ever gets easier.
Even though I know this in my head, it still doesn't make the emotional ups and downs of it any easier.
The roller coaster ride of writing
Writing is really quite the wild ride!
One minute I'm on cloud nine, having just written and published something I'm really proud of, that I feel came together really well and captured an idea I was wanting to get across.
In that moment, it doesn't matter to me if no one reads it. I know that I got the benefit from it that I was hoping others eventually would. It was for me, and that's okay.
The next minute, I feel desperate for someone to find it, read it, see my value and approve of my writing. Anyone! Just someone — even one person.
Writing can be a lonely pursuit when you feel like you're not connecting with anyone.
It's especially hard to keep going when you can't see if it will make any difference. You never know whether your writing will find an audience and take off one day or not.
A creative life does not come with guarantees
Our only choice, then, is to keep doing it, day after day, with no guarantees.
Our only choice is to believe — in ourselves, in the creative act of writing, and in possibility itself.
Lucky for me, I'm possibility inclined.
I tend to look at the world as a place of infinite possibility. I believe we can accomplish anything we put our minds to, and that there is always a solution to be found, even though it may not always be the most obvious to begin with.
I'm a firm believer that if someone wants something bad enough, and they are willing to put in the time and do the work required, that the universe will conspire to make that happen.
Even still, it takes some serious mental strength to be able to keep going when everything is telling you to quit.
Despite my nature, sometimes I'm honestly still not sure if I have what it takes.
It's easy to start feeling sorry for yourself — but don't
When my writing's not getting any attention, I feel impatient.
I just want it to find an audience now, and start going somewhere. It's only been just over a month, but it feels painfully slow and tedious sometimes.
It all seems pointless.
The thing is, I'm already expecting to be successful, without really putting in any work.
If I'm not willing to put in the work, dedicate the time, and consistently try to improve my writing, then what right do I have to be rewarded for it?
We all wish it worked differently. Most writers wish they could just publish one article, snap their fingers, and make a million dollars.
But it doesn't work like that.
First you have to plant the seeds
You can make a million dollars writing — but not until you lay the groundwork. Not until you plant the seeds, and then spend months and years tending to the crop.
Each post you write is a seed planted. It needs time to grow.
And if it isn't growing, then we need to look at why. Maybe it needs some attention — some water, more sunlight, or to be planted elsewhere with better soil. Maybe your article needs some edits, a fresh perspective or angle, or to be submitted elsewhere to a different publication it fits better with.
There are all kinds of things we can do to increase our chances of getting a good return — but they all take time, attention, effort, and care.
That seems to be the theme for success in any field — it takes time.
We need to be patient, and we need to be committed to it. If we aren't willing or able to persevere when it seems most difficult, then we won't be able to enjoy the rewards or benefits of putting in that work later on.
Getting started is the most important part
I also have to remember that this is the part where I am learning and growing the most.
The hardest part of anything is where you have the greatest opportunity.
By pushing through the growing pains, you get to see what you're made of. You get to see what you can do to step in the direction of your dreams, and it gives you confidence that you can do what you like with your life.
When we don't give in to our negative thoughts and feelings, we can make great progress on our most important goals and dreams. We can become the people we've always wanted to be.
We learn that we can do anything.
But it all starts with feeling like we can't do it, and then doing it anyway.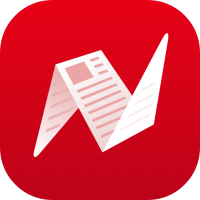 Photo by Jukan Tateisi on Unsplash