Covid-19 may have slowed the world down, but it sped our life up
I turned 31 on Friday.
We spent the day enjoying the Airbnb we'd booked in Gravenhurst. We went to a couple of local craft breweries and tried some new beers, picked up takeout sushi for dinner, and spent the evening chatting in the hot tub and sitting by the fireplace. It was the perfect way to celebrate the start of another year.
Inevitably, though, all that talking in the hot tub also got me dreaming and thinking about what I want for my future.
I read a post on Facebook the other day that said "Your life can be completely different a year from now." I often read things like that and think to myself, Yeah, sure. Maybe if I win the lottery or something.
I write the possibility of change off before even fully letting it in. But maybe it's time to let it in.
What if things could be totally different a year from now?
If that's the case, what do I want my life to look like when I'm celebrating my 32nd birthday?
If I'm being honest, I want it to be almost the opposite of the life we're currently living. Not because it's a bad life or because I'm unhappy — but because I don't feel at peace.
I don't feel like I'm making progress on the things that matter most to me. Instead, I just feel like a hamster on a wheel. The wheel is constantly spinning and I'm forever running, but nothing seems to come of it.
I haven't gotten paid my regular salary since the end of March, despite it being one of the most challenging/busiest times in the wedding industry that I've ever experienced. Even though it was physically much less work than I'm used to, I somehow feel more drained than ever from trying to sort out all the confusion around Covid-19 and the disruptions it caused to all our scheduled events this season. We've all had to work overtime this year to navigate this uncharted territory, and it's taken a significant emotional toll.
We've also been living in a construction zone since I got laid off. Our apartment is a disaster, with dishes currently taking up space in all rooms of the house because our kitchen isn't ready to put back together yet. Everywhere I go, a different pile of kitchen stuff appears: in the bedroom, on my desk in the office, in the laundry room, and even in the bathtub! (At least those ones are clean, unlike the ones we're currently washing in the bathroom sink since there is no other sink option!)
There is absolutely no semblance of order in our home right now, and I'm not someone who enjoys living that way. I find it very stressful to see things a mess everywhere I look, and I also hate the feeling of being in a space that's not clean.
Fine white construction dust has found its way onto every surface and into every corner in our house, and it always seems to reappear after we clean. It's even embedded itself into the pages of books that are closed! It boggles my mind and frustrates me to no end. (If you've ever done renovations while living in the same space, you can probably appreciate my contempt for white dust.)
Then there is the constant race to finish the never-ending list of jobs that Aaron has taken on this year. Many of them have been a ton of work and extremely time-consuming, such as completely re-wiring two whole cottages and a greenhouse. And that's on top of renovating our whole apartment!
He's taken on A LOT of side projects, while continuing to work full-time, which equates to very little downtime or personal time for us. There have been benefits to all this extra work (more money at a time when we really need it being one of them), but it's also become draining and is starting to weigh on both of us.
I keep thinking that what we need is just to get everything finished — as if then we'll finally be able to rest. We keep working harder and harder, and pushing ourselves to keep going even when we're both exhausted and really just want to curl up in a ball on the couch for a week.
But the reality is that it's been months now, and the workload is not slowing down! Just when we get close to finishing one job, another request from a friend or family member pops up, and the list of side jobs gets filled right back up to the brim.
Here's what I have to come to terms with: People will never stop needing help. Everyone has their own projects and desires and lives to live. Just like us, they have their own wish lists for home renovations or additions or business improvements, and Aaron has a skill that is in demand. All of those things require safe electricity, and he is able to provide that service.
There is probably never going to be a shortage of extra work to do. And that can be a really good thing — I just have to change my mindset around it first. And I think I know where I need to start.
I need to start prioritizing what's important to me. I need to start being selfish with my time so that I have something left to give to others, because right now I'm depleted. Right now it's hard to see the benefit of all the extra work we're doing, and it's even harder to be grateful for that work.
But maybe if I was making daily progress on the things that matter most to me, then I wouldn't feel like all these other side jobs were taking something from us.
Instead, I could see them as helping us get to where we want to go by providing us with another income source, as well as gaining experience and knowledge. Each time we help someone else get what they want, we are also learning and growing in the process. We're getting ideas for our future.
One of the "slowest" times in recent history has actually proved the opposite for us.
If I've learned anything from this year, it's that there is no slowing down — unless we consciously choose to slow down.
The past eight months have shown me that we have two choices in life: We can choose to do what's important to us, or we can continue to be swept away by the current of other people's requests.
So, by the time my 32nd birthday rolls around, more than anything else, I want my life to feel like mine again.
If it does, I'll know that it really is possible for life to completely change in just one year.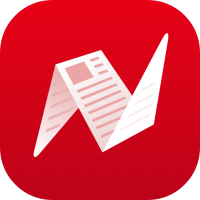 1st Photo by mauro mora on Unsplash
2nd Photo by Enrique Ortega Miranda on Unsplash