Just decide what to do next—and then do it
I have my sister to thank for this little life lesson.
Actually, it turned out to be more of a gigantic life lesson, an over-arching guide for how to live life—but it sometimes still causes me grief to this day.
It causes me grief because I tend to forget it often, and every time I do, I'm thrown back into the throngs of the painful belief that I have to "figure out" what to do with my life, as if there's only one right answer, one true calling/purpose.
Our culture loves to perpetuate this idea—and I love to fall for it—repeatedly.
What Will You Do Next?
My sister and I were upstairs, settling into the room we'd be sleeping in that night. We were spending a couple of days at my aunt and uncle's cottage with my parents for a short getaway. This was a few years ago.
She was rummaging around in her bag, looking for a bathing suit when I unearthed the dreaded question:
"What should I do with my life?" I asked her.
At the time, I was in my early twenties, with no concept of what on earth to do next or where to go from there.
She looked at me, confused, or maybe more like I had antennas sticking out of my head. I was prone to trying to figure everything out all at once and always wanting to have the perfect "plan." I was always searching for something solid, my own personal yellow brick road that I could simply follow to find my "purpose" (which, of course, would be miraculously sitting at the end of the road, waiting for my arrival). Then all I would have to do was claim it.
"Why do you have to figure out your entire life right now?" she asked, sounding almost angry. (Perhaps I'd asked her this one too many times already.)
"Just decide what to do next."
Having A Life Plan Isn't Necessary
Her answer has stuck with me over the years since, and I find myself coming back to it each time I start trying to plan out way too much of my life.
I used to see myself as this free spirit, laid back and cool—content to ride out life and see what happened. But apparently, the only person I was fooling was myself.
In truth, I am a planner in the truest sense of the word. I often spend so much time crafting detailed and precise plans, sometimes years into the future, that I overwhelm myself with too much information and wind up feeling paralyzed. The plans in my head for what my life will look like five years from now weigh me down and seem so out of reach that I can't take action now. This is one of my biggest challenges. (My partner can attest to this, as it drives him crazy!)
In reality, you can plan all you want, but there are no guarantees that that's how things will go. I'm starting to see that life has a way of shifting in ways you could never have imagined, often taking your carefully laid plans and reducing them to a pile of rubble before your eyes—sometimes even overnight, as in the case of the pandemic.
Making a "life plan" may be preached by the school system, but it doesn't take into account that human beings are ever-changing creatures. We aren't robots; we're fluid beings that grow and develop and learn—and therefore, by necessity, change.
You Are Constantly Growing And Changing
It's impossible to create the perfect life plan for the rest of your life when you're 18, 25, 35, or even 50, because there's no way of knowing who you'll become or what you'll want for your future at any of these points in your life. You can't create a plan when you can't see into the future and anticipate what will be important to you at that time, in that stage.
Author Nicolas Cole speaks to this in his article, "Why 'Finding Your Purpose' Is The Wrong Way To Live Life."
As he describes, many of us will change who/what we want to be many times throughout our lives, despite having "decided" on some singular vision or purpose.
I can't tell you how many times in my life I have "decided" that I was someone, devoted to some specific pursuit, only to realize 3, 6, 9, 12 months later that I wanted to do something else.
— Nicolas Cole
Charlie Nicholson's article, "Having A Life Plan Is Overrated," goes much deeper into the flaws of the "life plan" framework and is well worth the read as well.
Listen, And Then Act
What if we stopped trying to figure out our entire lives from one moment in time, and instead committed to listening to our longings?
What if we are meant to do and be many different things over the course of our lifetime?
I think my sister was onto something. She knew that it wasn't necessary for me to craft a detailed plan for every aspect of my entire life from where I stood at that time.
All I had to do was choose what to do next—and then start taking action in that direction.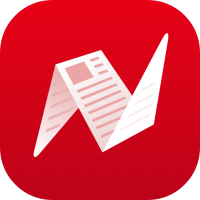 Photo by Matt Whitacre on Unsplash