Sometimes, it's about slowing down
I read an article this morning that made my mind do a backflip.
By the time I got to the last line, I was both amazed and totally turned around (mostly in a good way).
It had successfully shaken up my ideas of growth and allowed some new ones in to start exploring.
But rather than leaving me feeling vulnerable and threatened, it actually felt like a breath of fresh air. I felt calm and relaxed after reading it, like some part of me that's known this stuff all along was finally allowed to come home, to rest.
For most of my life, I've equated growth with achievement. Especially throughout my twenties, I easily fell prey to the belief that if you're not "moving forward," then you're wasting your time (and therefore your life).
We're taught to measure everything, to set goals, and to always strive for "more" and "better."
In this line of thinking, if you're not getting better, becoming more, or doing more in some way, then what good is it? And by extension, what good are you?
The problem is that the premise behind all of this is that you're not good enough the way you are now. Hence the need to achieve, achieve, achieve.
We get caught up in seeking external validation to try and prove to the world and to others that we are good enough. We run ourselves ragged, not allowing ourselves the rest and recovery we desperately need.
But this article got me thinking.
What if growth happens in all sorts of ways — even ones we can't see?
What if, as Brianna Wiest writes here, growth is actually more about slowing down and getting in alignment with our true selves than achieving any outer measure?
What if it's about learning to listen more to yourself than to all the noise of the world around you, and to stand your ground on the things that matter to you and the life you want to live, rather than bending to what other people expect of you and how they want you to be.
It's in these more subtle ways that I can actually recognize myself experiencing growth—not in the awards won, job titles, or bank balances.
When I look back over the last decade of my life, I can see the moments, decisions, actions, and conversations that were changing me for the better, regardless of whether I thought they were important at the time or not.
Looking at these little moments individually is like finding pieces of a puzzle you didn't know you were building.
Life is funny that way.
Most of the time, there's absolutely no way of knowing the impact of any one moment as it's happening. Only by looking back can we (sometimes) see where that moment in time was taking us, or what effect it had on our lives.
We can never be totally sure whether something is "useful" to us in the grand scheme of things or not. We can't spot the things that are changing us until they have. Sometimes we have no idea what we need for our own growth, but the universe has a way of providing it.
It's all a bit confusing, but it's also beautiful.
Maybe we don't need to know about any of it. Maybe it's all happening for us, and all we need to do is allow it.
There's often a plan greater than yours, but it's not until we surrender that we truly understand the redirection.
— Brianna Wiest
Learning to follow your own inner prompting can be extremely challenging and is a constant practice, but it may be the best way to achieve the most important type of growth: inner growth.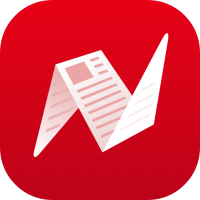 Photo by Ralph (Ravi) Kayden on Unsplash