GLENDALE, AZ - The Bureau of Reclamation has announced that it is about to announce the Tier 1 Shortage of the Colorado River system including Lake Mead and Lake Powell. This would affect many regions in the Southwestern United States including the State of Arizona since the river supplies about 45 percent of Arizona's water supply.
Following the case, the City of Glendale's water management stated that the city's water supply from the Colorado River will not be affected or reduced.
However, the City of Glendale will still apply several preparations to conserve the water supply. The first one is to secure its solid water portfolio including water sources from renewable surface water, groundwater, and reclaimed water. The city is also planning to use reclaimed water to conserve a drinkable water supply.
The city will also reduce its groundwater dependence and raise its underground water storage for the city's future water supply. Infrastructure such as pumping wells will be the main aim of investment when the surface water is reduced.
The city will also offer a Water Conservation Program for all citizens of all ages. In addition, Glendale will also develop water rates that will be based on water conservation.
Although Glendale will have a secured and reliable water supply, for now, Glendale is asking all of its citizens to conserve water more and use it wisely since water could be quite precious while living in desert areas.
Up until now, Glendale's main water supply is still coming from the Central Arizona Project that comes from rain and snow runoff from the Rocky Mountains and eventually gathered in the Colorado River.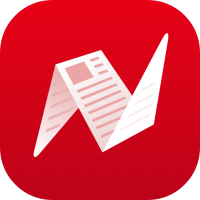 This is original content from NewsBreak's Creator Program. Join today to publish and share your own content.