PHOENIX, AZ - Ever wonder how diverse Arizona's wildlife is? There are more than 800 wildlife species scattered around the state including its vegetation like cactus, pine trees, and many others.
The State Parks are the best place for you to see wildlife while taking a hike guided by friendly park staff. Before going out, the Arizona State Parks shares these wild mammal species you might see in the desert areas.
The first one is the coyote. Coyote is a nocturnal desert dog that preys on rodents and keeps the rodent population in the parks in a good balance. Coyotes have various shades including brown, red, and gray. You may see them at Catalina, Lost Dutchman, Red Rock, and River Island State Parks.
The next one is javelina. Javelina is a species of peccary, a pig-like animal that has a distinct odor. You can see the herd of javelina in Catalina, Dead Horse, Patagonia, Red Rock, Slide Rock, and Lost Dutchman state parks. Javelinas are quite easy to be photographed since they have poor sight. However, you might want to keep a safe distance to prevent unwanted attacks.
Black bears are also roaming Arizona and you can find them at Slide Rock and Tonto Natural Bridge state parks. Keep in mind that black bears are quite hard to find. If you do want to see them in the wild, try to visit the parks in late summer to early fall as they are feeding for hibernation preparation.
Aside from the animals mentioned above, there are also skunks, raccoons, and coatimundi. On the other hand, you may also see several reptiles and amphibians including chuckwalla, red-spotted toads, rattlesnake, and Gila monster.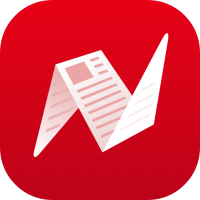 This is original content from NewsBreak's Creator Program. Join today to publish and share your own content.