PHOENIX, AZ – Phoenix mothers may not worry about the health of their pregnancies and infants, as the Arizona Department of Health Services, or ADHS, and CDC launch Pregnancy Risk Assessment Monitoring Systems or PRAMS.
The program will survey one in 30 new mothers about behaviors and experiences before, during, and after their pregnancies. In advance, they can choose a reward of a #30 Amazon Gift Card or a $30 Bashas'/Food City voucher after completing the survey.
This program has a purpose in monitoring the condition of babies born within Arizona state since many of them have serious health issues each year. By collecting feedback from designated respondents, PRAMS also aims to improve the life quality of mothers and infants in the future.
Upon participating in the program, mothers will receive a PRAMS questionnaire packet sent by mail. Topics included in the questionnaire are as follows:
• Prenatal care and barriers to care,
• Tobacco, alcohol, and drug use during pregnancy,
• Depression and anxiety before, during, and after pregnancy,
• Health care coverage during pregnancy and delivery,
• Infant Health Care,
• Oral health and postpartum checkups, including setbacks to healthcare access,
• Preconception and Interconception Health, and,
• Birth Control methods and behaviors.
Mothers shall send the completed questionnaire back in the pre-paid envelope to the Department's office located at 150 North 18th Avenue. Then, the PRAMS bilingual interviewers may call them for a phone interview session to finish the survey.
Apart from the survey, ADHS also opens the opportunity for residents to join the AZ PRAMS Steering Committee and request PRAMS data reports. Residents can also access additional resources provided here.
To get further information, residents can contact Gina Herrera, PRAMS MCH Epidemiologist Program Manager, by calling 480-216-9790 or email at gina.herrera@azdhs.gov.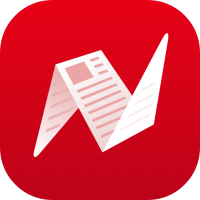 This is original content from NewsBreak's Creator Program. Join today to publish and share your own content.