SEDONA, AZ – The Arizona Department of Environmental Quality invites Sedona citizens and beyond to contribute to the watershed clean-up event, Pickin' Up in the Pines, in Oak Creek this September 15 from 9 a.m. until noon.
30 Participants will work together in picking up trashes in the campsite and protect downstream waters while enjoying the major summer holiday weekends under shades of pine trees. The event will provide utilities to them, and all they shall bring are a mask, sunscreen, closed-toed shoes, long pants, water, and snacks.
In particular, the site is located along 89A outside of Flagstaff city. To access it, participants shall drive to Forest Road 237, 12.5 miles south of downtown Flagstaff. They will encounter a bumpy dirt road that is still accessible for most passenger cars.
Due to tourism and visitation increase, three million visitors Visit Sedona, and most of their journeys are back-to-nature in or around Oak Creek. However, it results in littering, habitat degradation, microbial contamination, littering, and wildlife disruption, adversely impacts watersheds in the forest.
In organizing the clean-up event, the Department collaborates with the Coconino National Forest, National Forest Foundation, and Oak Creek Watershed Council. They also had the same event at the same place on May 26.
As the host, the Oak Creek Watershed Council aims to preserve the environment of Oak Creek that houses the Verde River flowing through Sedona, Page Springs, and Cornville. It does the effort by engaging stewardships, scientific monitoring, empowering outreach and education, and many more.
Those interested in the event shall register here and contact by email at sstortz@nationalforests.org for further details.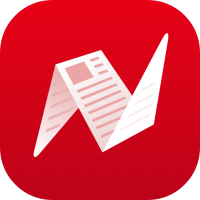 This is original content from NewsBreak's Creator Program. Join today to publish and share your own content.