TEMPE, AZ - To greet the fall season, the City of Tempe is opening various fitness classes both in person or virtually. The classes will begin in September and are for various age groups.
The first one is called toddler fitness. These classes will engage both parents and children in various in-person activities. There are Parent Toddler Creative Movement classes, Story Time Yoga, and Stretch-and-Growth Fitness classes. The registration fee will start from $10 and the schedule can be accessed here.
The second one is called Chair Exercise classes. These classes aim at adults from 50 years old and above. The classes include Chair Zumba, Chair Fit and Fabulous, Gentle Joint Cardio, Gentle Yoga, Tai Chi, and several other programs. The registration fee will start from $17 and there are also free programs. To access the schedule and to register, visit this page.
The third is Youth Yoga classes. These programs aim to introduce yoga to children and toddlers. The classes include breath control, yoga technique, and meditation using relaxing aromas. If you want to enroll your three to six years old children, visit this page. In addition, visit this page for six to ten years old children and visit here for 10 to 15 years old children.
The next one is Adult Exercise and Fitness Classes. There are Dance Fitness, Zumba for 50+, and Chair Zumba that is aimed at adults above 50 years. Visit this page for the schedule and registration. There is one class called Exercise: Get Strong that is designed for young adults from 16 years old and above. For further information, click here.
The last one is adult and teen Pilates, Tai Chi and Yoga classes. The Pilates classes are designed for teens from 16 years old and above. There are several classes for beginners and intermediate Tai Chi that can be accessed here.
In addition, there are other activities such as aquatic, arts, boating, and tennis classes that can be accessed by visiting this page.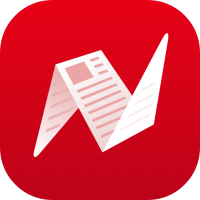 This is original content from NewsBreak's Creator Program. Join today to publish and share your own content.