PHOENIX. AZ - The City of Phoenix Street Transportation Department reopened the 7th Street Bridge last Saturday, August 28, 2021. The bridge underwent a six-month reconstruction project and was closed from February 28, 2021, due to fire damage to over 40 percent of its structure.
Kini Knudson, the Street Transportation Department Director said that he is proud of the complicated work that has been accelerated due to the impact of a prolonged closure. He said that this bridge is an important connector route for Phoenix citizens and it is necessary to keep the closure in a short time.
The cost of this project is around $8.8 million and includes support from the Federal Highway Administration Emergency Relief Program.
In addition, the city trails under the 7th Street Bridge that are included in the Rio Salado Habitat Restoration Area will still be closed. There is another project ongoing that aims to renovate and revegetate the trails and the area around them and is expected to be done in late November 2021.
Although the trailheads at 16th Street and Central Avenue are already open, road users will still need to take a detour before reaching the area close to the 7th Street bridge.
About the reconstruction, here are some interesting facts about the project. There are 20 new rebar-reinforced concrete girders installed with each bar weighing 191,000 pounds. The project uses a total of 705 tons of concrete to reconstruct the driving surface. Finally, the reconstruction will add another 75-years of lifespan to the bridge.
However, the cause of the fire is still being investigated. Insurance claims will not be made anytime soon before the investigation process is done.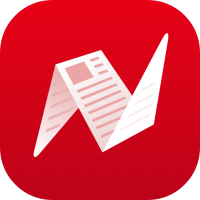 This is original content from NewsBreak's Creator Program. Join today to publish and share your own content.