BUCKEYE, AZ - The Arizona Game and Fish Department or AZGFD is announcing a new program called the Robbins Butte Mentored Youth Dove Hunt. The event will take place at Robbins Butte Wildlife Area at SR 85 and Narramore Road, Arlington, on Saturday, September 4, 2021, from 5 a.m. through 2 p.m.
This one-day event is included in the Outdoor Skills Network series of events offered by AZGFD and is a beginner event.
The participants will be engaged in a program that teaches them to do several basic wildlife-taking skills including shooting and hunting, gun safety, as well as to know more about wild species including doves, ducks, and squirrels. The participants will be mentored by experienced mentors from AZGFD.
Prospective participants need to register themselves by visiting this page due to the limited capacity and resources provided.
Note that the beginner level means that a person is completely inexperienced about the field while the novice level means that a person has already joined a course or is currently learning about the basics of the field.
This event is hosted by the Youth Outdoors Unlimited, Arizona Outdoor Sports, and National Wild Turkey Federation in collaboration with AZGFD.
About the Outdoor Skills Network, it is AZGFD's program to teach basics about hunting, fishing, wildlife, gun and tools safety, trapping, and several other outdoor skills to those who are at the beginner level. The Outdoor Skills network also holds several other camps that focus on wildlife biology and ecology studies, social gatherings, wildlife viewing, and many more.
AZGFD holds this program with the aim to introduce the general public to the wildlife of Arizona that consists of more than 800 species that makes Arizona has the most diverse wildlife than other inland states.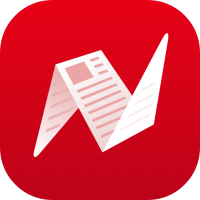 This is original content from NewsBreak's Creator Program. Join today to publish and share your own content.