SUPERIOR, AZ - On Saturday, August 28, 2021, the Arizona Department of Transportation or ADOT announced that there will be a bridge closure on the new Pinto Creek Bridge. The closure will be along US 60 between Superior and Miami from September 12 through 17, 2021.
The closure is due to road realignment into the new Pinto Creek Bridge. It is a renewal project of the 72-year-old bridge with a total of $22.7 million in budget.
The closure will begin at 10 p.m. on Sunday, September 12, and end on Friday noon, September 17, 2021. The workers will be working on this project 24 hours a day for five days.
Regarding the road closure, ADOT suggests all road users take a reroute through state routes 77 and 177 through Winkleman. Superior's eastbound traffic will be rerouted onto SR 177 and westbound traffic will be rerouted through the west end of Miami.
Meanwhile, if there are road users that are going to a destination inside the closed road, they will be allowed to enter the closure points. However, any vehicles are prohibited to enter the Top-of-the-World and Pinto Valley Mine Road.
The road alignment includes the shifting of the highway for about 30 feet and raising it eight feet from the current position to meet the newly 700-foot long Pinto Creek Bridge. This is a weather-dependent project so the schedule could be changed due to the weather.
In addition, there will be another 4-hour closure in October due to the old bridge's disassembly and several other restrictions while crews are moving the remains of the old bridge.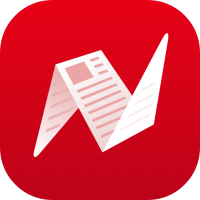 This is original content from NewsBreak's Creator Program. Join today to publish and share your own content.