MOHAVE COUNTY, AZ - Mohave County announces that there will be a mosquito fogging on Monday evening, August 30, 2021, due to the supervision result by the Mohave County Environmental Health Division or MCEHD. The result shows that several locations are qualified for mosquito control to be applied.
MCEHD will be collaborating with Baron Pest Control in fogging the areas and follows the CDC's guide to doing the mosquito control.
Starting after 8 p.m., the areas that will be fogged include:
1. South of Willow Drive to Laguna Road, between Mohave Valley Highway and Mountain View Road,
2. North of Willow Drive to King Street including east and west from Boundary Peak Road to Aquarius Drive,
3. and Laguna Road from Mountain View Road to Vanderslice Road and South to Maverick Drive. This area also includes River Valley High School and the Mohave Valley Community Park.
The chemical that will be used is pyrethrins-made MasterLine Kontrol 4-4. Pyrethrins are insecticides that are made of chrysanthemum flower extract. This chemical can also be found inside human head lice treatments, bug bombs, and pet flea sprays.
Regarding the fogging event, MCEHD also shares several tips to reduce exposure to insecticides. The first thing to do is stay inside the home with windows closed. Residents are also suggested to turn off their air-conditioner when the fogging happens. If you happen to be outdoors when the fogging is taking place, avoid eye contact with the chemicals.
If there are pets and fish ponds, bring pets inside the home and cover the pond to avoid contact with the chemicals. Cover the swimming pool as well. In addition, this pesticide should not affect children's health. However, to be careful, wash toys and laundry if they are exposed to the chemicals.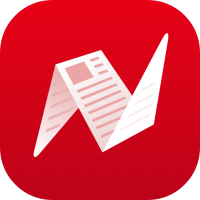 This is original content from NewsBreak's Creator Program. Join today to publish and share your own content.