SCOTTSDALE, AZ - Hot seasons in Arizona are about to end, but our excitement to eat some ice cream will never end. Get ready for a brain freeze and enjoy our recommendations for ice cream places in Scottsdale to beat the summer heat.
1. Sugar Bowl
Sugar Bowl is located at 4005 N. Scottsdale Rd and is one of the oldest ice cream vendors in Scottsdale. Established in 1958, Sugar Bowl is family-owned old-school ice cream with Camelback Soda and Pinnacle Peak Sundae as its specialties. Visit its official website here.
2. Super Chunk
Located at 7120 E. 6th Ave. #19, Super Chunk Sweets and Treats offers various menus for you the sweet tooth. Not only ice cream, they also sell various cakes, desserts, cookies, candy, and even bagels. They offer American-Style ice creams include sherbets and sorbets that they made from scratch. Visit their Instagram account here.
3. Sweet Republic
Established in 2008, Sweet Republic has three stores in Phoenix, Tempe, and Scottsdale at 9160 E Shea Blvd. Their specialty is Ice Cream with Supplant. Supplant sugars are their choice to substitute fiber and have 50 percent less cane sugar so that it contains lower calories. Visit their official website here.
4. Fatty Daddy's
Although they are relatively new, Fatty Daddy's has established two stores including in Phoenix and Scottsdale at 1608 N. Miller Rd, Ste 5. Its specialty is Fatty Daddy's Cookie Cup, a combination of a single scoop of gelato, sorbet, ice cream and topped with a macaroon and a marshmallow. Visit its official website here.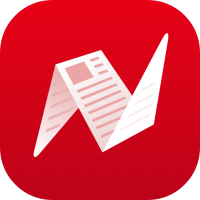 This is original content from NewsBreak's Creator Program. Join today to publish and share your own content.