CHANDLER, AZ - Imagine when you scroll through social media and find people enjoying Japanese ramen with such a delicacy, making a mouthwatering desire for you to try it, too. If you're living or visiting Chandler, you may not find it difficult, as JINYA Ramen Bar opens its newest restaurant at 130 S. Arizona Ave.
Here you can taste various creations of this Japanese noodle, including JINYA Tonkotsu Black, Shrimp Wonton Ramen, The Red Garnet, and many more. Hand-made noodles and broth slow-simmered for 20 hours in FUJI brand water make them have a full flavor. And don't forget about ingredients and add-ons to further complete your bowl.
Tomo Takahashi founded the restaurant after his move to the United States. Once he couldn't find a ramen bar to suit his taste, and now he has 40 outlets throughout North America. The Chandler branch added to 41 after a local franchise owner named Daradee Olson desired to bring the Japanese-concept ramen bar to Arizona.
You can also request non-ramen dishes, such as rice bowls and curry rice. Various vegetarian plates are also available on the menu list. Its popular vegan dish is Exhibit A: The Vegan Bun, a steamed bun composed of pea protein patty, guacamole, cucumber, and vegan mayonnaise.
How about its beverages? JINYA Ramen Bar has a line of cocktails to serve beside your ramen bowl. One of them is the Lycheetini, a combination of Jinro Soju, lychee syrup, and fresh lychee. The restaurant also offers Arizona Sake, the state's internationally-awarded Japanese Sake made in Holbrook.
The interior of the restaurant blends a posh contemporary and urban-industrial concept. It also offers a direct sightline to the kitchen, and mural artworks polish it more. There is also a community table in the restaurant to enjoy your feast with friends and family.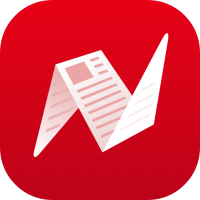 This is original content from NewsBreak's Creator Program. Join today to publish and share your own content.