CHANDLER. AZ - Visiting Chandler is not always about restaurants, bars, and spending every single penny in shopping centers. Chandler offers a preserved natural site you may not simply neglect; The Tonto National Forest.
Its existence becomes the largest national forest in Arizona, with up to 2.9 million acres. The United States Department of Agriculture acknowledges it as the seventh-largest national forest among 154 others throughout the country.
Various vegetation, including Sonoran Desert cacti and flatlands, become the scenery along Mogollon Rim highlands. Its wide range of altitude - from 1,300 to 7,900 feet - is prominent for recreational purposes, making 3 million people visit this national forest every year.
You may include Tonto National Forest in your vacation plan this summer, as you can enjoy a cool shade of pine trees while building a camp tent. Plenty of trout is available for you to fish along Salt and Verde lakes under the Mogollon Rim.
The forest preserves 350 acre-feet of water each year, thus making it a watershed around reservoirs since being established as the national forest in 1905. It also has Eight Wilderness Areas with more than 589,300 acres to protect more than 400 vertebrae species, with 21 of them listed as Threatened and Endangered Species by federal and state.
Not only being used as campgrounds, but its prominent peaks also stand as a communication link for television, radio station, and telephone networks. Many high-transmission lines bringing power to Phoenix also pass through this forest.
You can access the Tonto National Forest and its resources for many purposes by purchasing Tonto Pass at the district office on 2324 E. McDowell Rd, Phoenix, or at local vendors listed here.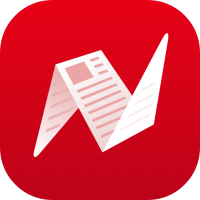 This is original content from NewsBreak's Creator Program. Join today to publish and share your own content.