MESA, AZ - On August 25, 2021, the City of Mesa announced that Vice Mayor Jenn Duff is going to attend the 2nd class of the Complete Streets Champions Institute. Vice Mayor Duff will join the six-month virtual sessions to learn about community street improvement.
Vice Mayor Duff stated that she is grateful for the chance as she would share innovative ideas with staff and residents of Mesa to create safer and more accessible streets in the city.
For the next six months, Vice Mayor Duff and several other participants will be learning with speakers from national experts, and former local officials that focused on public health, policy, project implementation, and street design.
The Champion Institute is a program that is established to assist local elected officials from all around the U.S. in designing and building Complete Streets in their local communities. This program is supported by Smart Growth America or SGA, the Active People, Healthy Nation Initiative, and CDC's and Division of Nutrition, Physical Activity and Obesity.
As a form of support, SGA gives the Complete Street Champions sustainable support while they serve. The Champions graduates will also be the representative of leaders by giving ideas and skillfulness in creating expansive and activity-friendly streets across the U.S. They will also promote safer streets for all users including pedestrians, motorists, cyclists, and transit riders.
John Robert Smith, the Senior Policy Advisor of SGA, said that SGA is pleased to welcome Vice Mayor Duff to this second class of the program. Smith also added, "her commitment to position Mesa to become a more accessible, equitable, and economically viable community for all residents was compelling."
In addition, the Complete Streets Champion Institute program is funded by a cooperative agreement with the CDC's and Division of Nutrition, Physical Activity and Obesity.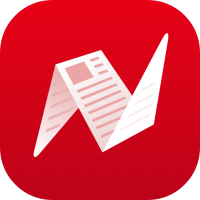 This is original content from NewsBreak's Creator Program. Join today to publish and share your own content.