MARICOPA COUNTY, AZ - To celebrate National Dog Day, the Maricopa County Animal Care and Control offers Clear the Shelters program. This program will be from August 23 through September 19, 2021, and offers a $25 adoption fee that includes licensing fee, spay, microchip, and vaccinations.
The adoption will be on both West and East Shelters by filling the online registration form that can be accessed here for East Shelter and here for West Shelter. Note that there are a limited number of dogs at the East Shelter.
The adopted dogs will be receiving the vaccination for distemper, hepatitis, parvovirus, bordetella, and parainfluenza diseases. They will also accept flea and tick treatments and rabies vaccination.
The shelters will make sure every animal which is adopted has been neutered. If you manage to adopt an animal that has not been neutered or spayed, you may need to wait for another one or two days for surgery.
On the other hand, cats will get feline distemper, rhinotracheitis, and calicivirus vaccines.
Every visitor should take note of the shelter's distemper notice that has been updated since August 20, 2021. Since there are confirmed cases of canine distemper in the shelter, dog-to-dog introductions will be removed until further announcement.
Several West Shelter buildings are now closed for quarantine and testing on the dogs. The buildings include D, E, and G buildings.
If you happen to adopt a dog from the affected areas, the healthcare provider will do a PCR test on the dog and wait for three or five days until the results from the shelter are announced.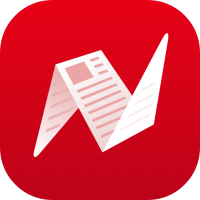 This is original content from NewsBreak's Creator Program. Join today to publish and share your own content.