PHOENIX, AZ - The dove season in Arizona is just a week ahead. Get your hunting rifle, license, and Migratory Bird Stamp ready. If you haven't acquired your hunting license yet, read the information from Arizona Game and Fish about the license.
If you are about to take wildlife and fish in Arizona, you should bring the license every time you go hunting or fishing. According to Arizona Game and Fish, you should also bring the license when you go pursuing, shooting, trapping, killing, and capturing wildlife in Arizona.
That wildlife includes mammals, wild birds, reptiles, mollusks, crustaceans, amphibians, and fish. To do such activities, a person should acquire a valid hunting and fishing license.
A hunting and fishing license is needed for every Arizona resident and non-residents aged ten years and above to fish or hunt. For children under age ten, may do a small hunting game accompanied by a person aged 18 years or above and has a hunting license.
Children with a minimum age of 14 years old are eligible to take big hunting games after completing a Hunter Education Course that can be accessed here.
In addition, a child under the age of ten and blind residents do not need any fishing license to fish in Arizona. You may check the Arizona Fishing Regulation here and Arizona Hunting Regulation here.
If a licensee has their license lost or destroyed, they may get a replacement license at any Arizona Game and Fish Department license dealer with a certain amount of fee. The Department also offers a lifetime license for Arizona residents only. Visit this page for more information about the lifetime license.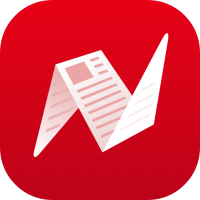 This is original content from NewsBreak's Creator Program. Join today to publish and share your own content.