PHOENIX, AZ - August 26 marks National Dog Day in the United States and the University of Arizona or UA has prepared the best gift for your dog. Researchers from UA, namely Eric Lyons and his co-inventor David Baltrus, founded a startup called uPetsia.
Both researchers are associate professors in the College of Agriculture and Life Sciences School of Plant Sciences at UA. They have developed a safe bacteria strain to fight bad breath in dogs' mouths.
uPetsia then will be the organization to commercialize their product and distribute it into the market. In establishing the startup, they are assisted by Tech Launch Arizona as the UA's commercialization office.
The product will be in an additive form that can be used in toothpastes and chew treats. Lyons and Baltrus also hope that their product will be able to be mixed with other pet treats including food and oral care products.
The harmless bacteria will be on dogs' mouths for two hours and help to fight the unpleasant aroma from their mouths. The flavors and scents incorporated into the products will also help the bad smell. Lyons also added that, "we're working on improving the duration efficacy of the product up to eight or 12 hours, and we want to develop other scent offerings."
Lyons and Baltrus developed this bacterial strain in the UA's BIO5 Institute together with the CyVerse program that is worth $115 million. After studying hundreds of bacteria found in dogs' mouths, they found that there are at least 20 harmless bacterial strains. Then, they created DNA constructs and enzymes that can produce mint or pear smells. After that, they put those genetic programs into bacterias before choose the best one to be developed further.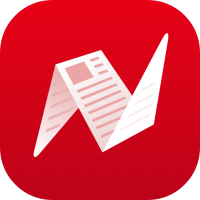 This is original content from NewsBreak's Creator Program. Join today to publish and share your own content.