PHOENIX, AZ – The city of Phoenix's Street Transportation Department encourages residents to complete an assessment survey provided for the bike boulevard enhancements project on Villa and Fillmore Street.
The project intends to build a designated route along Fillmore Street – from 7th street to 16th street – and Villa Street – from 16th Street to 20th Street – for cyclists and pedestrians. It will include speed bumps, traffic diverters, lane markings, signs & branding, and stop signs adjustment at two-way stops.
Furthermore, it will also consider future improvements on widening bike lanes on 20th Street – from Villa Street to Roosevelt Street – and continue along Roosevelt Street from 20th Street to 24th Street. Several intersection updates will also include in the upcoming improvement program.
The project proposal became a topic in the Virtual Public Meeting held on Wednesday, July 21, 2021. Officials from the Department in the discussion about the project were as follows:
• Kini Knudson as Street Transportation Director,
• Briiana Velez as Assistant Street Transportation Director,
• Mark Glock as Deputy Director of Programming & Project Delivery,
• Leticia Vargas as Special Programs Administrator, and,
• Marielle Brown as Project Manager.
At the meeting, Knudson stated residents' feedbacks would be a basis for the Department to draft the design alternatives and evaluate them in the upcoming public meeting.
The bike boulevard is an integrated traffic management system providing convenience for people walking or cycling along the roadway while connecting them to businesses and destinations in Phoenix. The system also improves roadway safety by slowing down the traffic and directing more distant trips to main streets.
Residents shall complete the survey by August 29, 2021, at 11:59 p.m. They can also ask for details by phone at (602) 497-3001 or email at bike@phoenix.gov.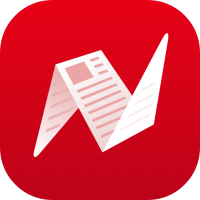 This is original content from NewsBreak's Creator Program. Join today to publish and share your own content.