PHOENIX, AZ – Passengers from Phoenix and beyond can see various artworks in Terminal 3 of Phoenix Sky Harbor International Airport through January and March 2022.
The exhibition has a purpose in enhancing the airport environment for welcoming tourists and residents. It presents various styles, materials, and disciplines acquired from Arizona communities and individuals, either by donation or through fundings of the Aviation Department's Percent for the Art.
Exhibitions displayed in the Terminal 3 are as follows:
• Myth, Legend, and Lore
It showcases imaginations of real and fantastic creatures brought through traditional stories, poems, songs, and many more. There are 11 artists in collaboration to form such artwork, including Marco Albarran, Paul Coze, Carol Eckert, and many more.
Residents and tourists can visit the pre-security station near the Sky Train bride at the west end and post-security gallery.
• Vanished Tempest Art Installation by Laura Spalding Best
The artwork represents Phoenix metro area and the surrounding desert environment. Laura Spalding Best uses household objects rather than canvases as an approach, such as teacups, baking sheets, and ironing boards.
Her concept is to group these separated objects into a union, thus creating a complete image. Tourists and residents can see them at the east arrivals area on Level 4 of Terminal 3.
• Art on Deck
Skateboard is the main canvas of this artwork. Began as a self-expression tool in the mid-1970s, skaters started to give a personalized identity to their boards by engraving or painting them. Nowadays, residents and tourists can see variations of this board-painting art created by six artists at the west end near the TSA Security Checkpoint entrance on Level 2 of Terminal 3.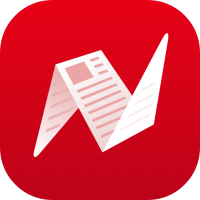 This is original content from NewsBreak's Creator Program. Join today to publish and share your own content.