CHINO VALLEY, AZ – Arizona Department of Transportation, or ADOT, diverts the traffic cruising State Route 89 to the east side of Road 1 North intersection until this early October.
The new traffic pattern is due to a new right-turn lane construction on northbound SR 89 to eastbound Road 1 North. It also features left-turn lanes in each direction, road widening, and detection sensors for traffic signals.
Drivers using the route shall also plan for short-term lane closures from 8 p.m. to 6 p.m., as the workers will continue installing signals and maintaining road conditions every Sunday to Friday. These schedules can change depending on weather and other factors.
Despite the construction, drivers can still proceed through signed detour routes to access Road 1 North. Also, the workers will take a day off on weekends and holidays.
Furthermore, they shall slow their vehicles down and be cautious of construction equipment and personnel. Flaggers may be on-site to control the traffic, and restrictions for 12-foot vehicles will apply.
ADOT collaborates with the Federal Highway Administration to reduce traffic jams and improve turning movements onto the State 89 Route by enhancing roadways along milepost 327 and 328 on Road 1 North in Chino Valley.
It has been starting since early July 2021, costing $850,317, and will expect to finish by December this year.
Drivers and residents can receive project updates and traffic alerts sent to their emails by subscribing through this link. To ask for detailed information and give feedback for the project, they can contact the ADOT Bilingual Information Line at 855.712.8530 or go to the ADOT's website.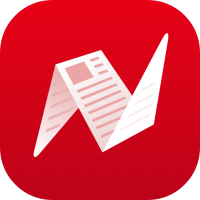 This is original content from NewsBreak's Creator Program. Join today to publish and share your own content.