SCOTTSDALE, AZ - In late August 2021, the Bureau of Reclamation has announced that it will declare the Tier 1 Shortage of the Colorado River on January 1, 2022. This is the first time in Arizona history based on the evaluation of water levels on Lake Mead.
This declaration follows NOAA's Climate Prediction Center that stated Arizona will be in an Extreme Drought because of lesser snowfall during the 2020-2021 winter season. The snowfall in the Rocky Mountains then will become water runoff and ended up in the Colorado River.
This Tier 1 Shortage declaration will impact some stakeholders who receive water from the Central Arizona Project or CAP. Those stakeholders include agricultures, municipalities, tribes, and other organizations.
Regarding the shortage declaration, Scottsdale, which gets around 70 percent of its water supply from the Colorado River, will not be affected that much by this tier of shortage. Scottsdale Water will continue to distribute a normal amount of water supply to every customer and other Scottsdale's CAP water allocation receiver.
On the other hand, Scottsdale will still implement Stage 1 of its Drought Management Plan right after the Tier 1 Shortage is declared. Commercial and residential filling stations might be shut down or restricted to users that are not residing within Scottsdale's municipal boundary.
In conclusion, there will be no water usage restrictions for individual water use until the Tier 2 Shortage is declared. However, the City of Scottsdale will still encourage its residents to conserve water more to save more water in the future.
About the Shortage Tiers, Tier 1 will be declared when there is around 1 to 3 percent of the reduction in the Colorado River. Tier 2, which is divided into 2a and 2b, marks the 4 percent and 9 percent of reduction, respectively. The final tier is Tier 3 which indicates an 18 percent of reduction.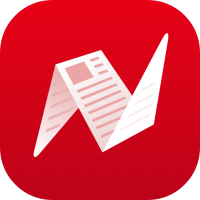 This is original content from NewsBreak's Creator Program. Join today to publish and share your own content.