MOHAVE COUNTY, AZ - On Monday, August 23, 2021, Mohave County has announced the CDC's recommendation regarding the third dose of Moderna or Pfizer vaccine for those who have severe immunocompromised conditions.
The vaccine will be eligible after at least four weeks or 28 days after the second dose of Moderna or Pfizer vaccine shot. Johnson and Johnson's vaccine is currently not recommended for another booster shot yet.
Mohave County also emphasizes the group of people that are eligible for the third dose. The group will include those people who have been receiving active cancer treatment, an organ transplant and are consuming immunosuppression medicines. Then, those who have been undergone a stem cell transplant surgery within the last two years and are consuming immunosuppression medicines.
Those who have moderate or severe primary immunodeficiencies conditions such as DiGeorge syndrome and Wiskott-Aldrich syndrome are also eligible. People with advanced or untreated HIV infection as well as those who are receiving high-dose of corticosteroids are also eligible for this third shot.
Note that all persons who are included in the group mentioned should talk with their personal healthcare first before deciding to take this additional dose. If you have taken two doses of the Pfizer or Moderna vaccine before, you should take the vaccine from the same vaccine provider.
In addition, FDA is currently evaluating the third or booster dose for other groups who have been fully vaccinated. It includes the safety and effectiveness of mRNA-based vaccines.
If you live in Mohave County and are currently looking for a vaccine provider, you may visit this page to look for the closest clinic.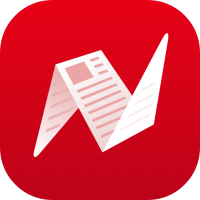 This is original content from NewsBreak's Creator Program. Join today to publish and share your own content.