PINAL COUNTY, AZ - On August 24, 2021, the Pinal County Public Health Services District has announced the first confirmed case of the West Nile Virus or WNV case in 2021. This summer through fall is the mosquito season where WNV is most likely to infect people.
After its first detection in Arizona in 2003, WNV has been infected with around 12 confirmed cases and 12 probable cases in Pinal County.
People that are infected by WNV could show no symptoms, especially for younger and healthy patients. On the other hand, the virus could be dangerous for those who are included in 20 percent of the most vulnerable including people over 60 years old and have comorbidities such as diabetes, hypertension, cancer, and immunocompromised persons.
Regarding the mosquito season, the Pinal County Public Health Services shares some tips to prevent mosquito bites and avoid the WNV and other mosquito-borne diseases. The first one is to use long sleeves and pants while doing activities outside the home. It could reduce the skin's exposure to mosquito bites. Applying insect repellent that contains DEET, picaridin, IR3535, oil of lemon eucalyptus, and para-methane-diol.
In your home, make sure the ventilations are covered by mesh sheets. Then, make sure there is no standing water in containers including in tires, trash cans, buckets, toys, and plant pots. This will reduce mosquito breeding. It is also recommended not to get outside between dusk and dawn when mosquitos are most likely to be more active.
There are also several efforts by the County in preventing mosquito breeding such as fogging, removing standing water on properties, and WNV testing by Vector Control Personnel.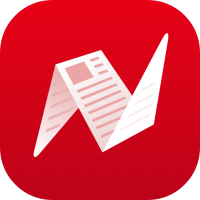 This is original content from NewsBreak's Creator Program. Join today to publish and share your own content.