PHOENIX, AZ – The Arizona Department of Health Services, or ADHS, encourages residents to empower social interactions during the COVID-19 pandemic by launching Start a Conversation campaign.
Dr. Cara Christ, the ADHS director, stated the lack of social interaction could lead to severe health symptoms, such as depression. The statement is proven true by some studies resulting in the lonely feeling can impact the same way as smoking 15 cigarettes per day.
The pandemic disrupts people more, especially for the residents experiencing those feelings long before it started, regardless of people's status.
ADHS will deliver the campaign through broadcasts, advertisements, social media, and a website, azdhs.gov/StartAConversation. Dr. Christ then encourages residents to access the campaign media containing resources in fighting against loneliness.
Three of five Americans suffer loneliness, even when they are in the middle of their friends, family, and colleagues. According to the Department's research, specific groups are more vulnerable to its effects, including the elderly, college students, veterans, and other marginalized communities.
The campaign shares some tips to overcome the silent pandemics as follows:
● Limit social media usage, as it can't substitute direct social interaction and can even amplify the social isolation more,
● Start cooperating with others by volunteering, serve on a board of nonprofit organizations, or hold the doors for strangers, and,
● Engage topics that can lead to an amusing conversation and showing deep, warm care for the family at home.
Despite some tips provided, Dr. Christ also encourages residents to not hesitate in contacting medical providers as they can assess their loneliness' risk and provide the necessary support.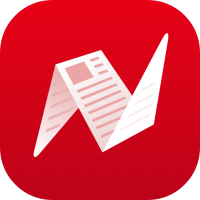 This is original content from NewsBreak's Creator Program. Join today to publish and share your own content.