PHOENIX, AZ - On Monday, August 23, 2021, the Food and Drug Administration or FDA has announced that it approves the Pfizer-BioNTech vaccine to protect the age group of 16 years old and older. The vaccine will be named Comirnaty and is an m RNA-based COVID-19 vaccine.
However, this vaccine will still be eligible for the 12 to 15 years old age group under the FDA emergency use authorization.
Governor Doug Ducey stated his relief by saying that the FDA will remove the limitation for many Arizonans who are uncertain to get the vaccine shot. He also said that this is the best opportunity to get safe and highly effective vaccines for free.
According to the data, more than 86 percent of COVID-19 cases are coming from the group that hasn't been fully vaccinated. Another 91 percent of the hospitalized cases are also coming from the same group. The data was recorded in July and the first half of August.
Dr. Cara Christ from the Arizona Department of Health Services said that vaccines have helped humanity to fight various diseases including smallpox, tetanus, measles, polio, and many others. Dr. Christ also stated that these COVID-19 vaccines are coming from the 20 years of coronaviruses studies.
In addition, vaccines are really recommended for everyone especially adults. The fact that half of all cases have occurred in the 20 to 44 years old age group should be convincing enough for those who haven't take a shot. That is around 1,500 of the age group who ironically should have been the healthiest age group.
If you live in Arizona, you can look for vaccine providers here.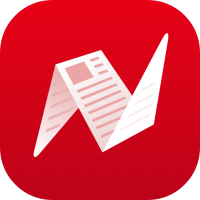 This is original content from NewsBreak's Creator Program. Join today to publish and share your own content.