Phoenix, AZ — The garden was proposed by Himeji Mayor, Matsuji Totani, in 1987 as a means of cementing friendship between Japan and the United States, particularly between the two cities of Himeji and Phoenix. City of Phoenix and Sister City Himeji, Japan are working together on the Japanese Friendship Garden, named RoHoEn.
In order to design and build the Garden, the Himeji Gardening and Construction Contractors Association was established. After dozens of visits over the years, the group chose the site, assessed soil and climate, determined plantings, selected rock, and overseen construction details.
In November 1996, the teahouse and surrounding tea garden were completed. In addition to the stroll garden, tea garden, stone garden, and courtyard garden, the project also includes a greenhouse. Himeji and its citizens donated the decorative features you see in the garden and the hundreds of thousands of hours it took to design and guide its construction.
The Japanese Friendship Garden, RoHoEn is an authentic Japanese Stroll Garden that has a tea garden and a tea house. The garden has more than 1.500 tons of stone footbridges, hand-pick rock, lanterns, and more than 50 diverse plants. When you stroll the path, you will see a 12-foot waterfall, flowing stream, and over 300 colorful Koi fish in a Koi pond.
Japanese Friendship Garden was designed by Nozomu Okita. The style of the garden is Miegakure or hide and reveal the design. The Megakure design, which is hidden and revealed in Japanese stroll gardens, ensures that the entire garden is never visible in view at once. Instead, the viewer is led to discover intentionally concealed views of the landscape as they walk along its curved paths.
You can purchase both online and hands-on purchase at the gate. However, remember to purchase the ticket at least 30 minutes before entry.
For more information, you can visit here.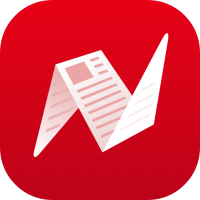 This is original content from NewsBreak's Creator Program. Join today to publish and share your own content.