GOODYEAR, AZ - The city of Goodyear has made the latest move to ensure the health of its firefighters by supplying three brand new decontamination machines named Solo Rescue® Decon Washers.
Paul Luizzi, the Goodyear Fire Chief, said the reason for seeking such a machine is because the firefighter personnel can't do the thorough cleaning of their equipment after being in contact with fire. Contaminants left on it become a concern, as they will risk personnel's health and safety.
The apparatus does a 30-minute deep cleaning to wipe all carcinogens off firefighters' air tanks, helmets, boots, gloves, and facemasks. Luizzi expressed his excitement when the maker stated those machines are the first to be installed in the southwest area, meaning Goodyear City leads the trend of using them.
Solo Rescue® Decon Washers joins the city's public safety improvement programs after establishing two new fire stations, Goodyear Fire Station #181 located on 143rd Avenue between Van Buren Street and Celebrate LifeWay and Goodyear Fire Station #186 on Willis Road.
Those stations, opened for service last year, have many updated safety features as follows:
• a decontamination corridor for personnel to immediately sterilize their turnout gear when returning to the station,
• a personnel decontamination corridor to disinfect the contaminants off personnel's bodies,
• the clean cab fire truck system to store personnel's gears in separated compartments, and many more.
Luizzi appreciated the Goodyear City Council for funding the firefighters' division to bring those machines. They will join as a pack of the following sophisticated safety features in the Fire Station #181, Fire Station #186, and Goodyear Fire Resource Management Building at 14000 W. Yuma Road.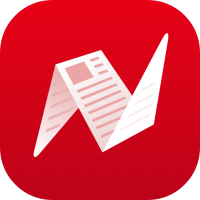 This is original content from NewsBreak's Creator Program. Join today to publish and share your own content.