GILA BEND, AZ – Maricopa County assists the residents, households, and businesses affected by Gila Bend flooding by creating a web page named Individual Assistance Center in advance of the emergency declaration from Jack Sellers, Maricopa County Board of Supervisor Chairman, on August 14.
"The goal of the Individual Assistance Center is to give residents a single place to go to find the resources that can support them during this difficult time," Sellers said.
The web page, accessible at Maricopa.gov/GilaBendRecovery, will accommodate contact information of more than 20 department governments, non-profits, volunteers, and faith-based organizations helping the recovery efforts.
The declaration also grants the Maricopa County Department of Emergency Management access to conduct rescue procedures, as several other county departments do.
Among those helping residents, some of them are as follows:
• Town of Gila Bend Public Works and Engineering Department, assisting in street issues,
• Arizona Southern Baptist Disaster Relief, assisting in flood recovery works for homeowners,
• Lost Our Home Pet Rescue, offering temporary shelter for pets, and,
• Maricopa County Environmental Services, assisting in drinking waters, sewage, food safety, and more.
Residents in need to access computers and other assistance can go to the Gila Bend Library located at 777 N Logan Ave. Those bringing their laptops can also proceed to the library and use its WiFi. Library staff will help them navigate through the website and resources, including Spanish translations.
The library opens from 10 a.m. to 7 p.m. on Monday; and from 10 a.m. to 5 p.m., Tuesday to Saturday. The residents may not worry about being suddenly disconnected upon accessing the website, as the WiFi will still be available after operational hours and can be accessed outside the library.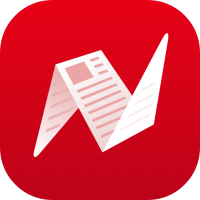 This is original content from NewsBreak's Creator Program. Join today to publish and share your own content.