MESA, AZ - In order to spread the Sustainable Saving Tips campaign, the City of Mesa shares the benefits of changing your grass landscape into Xeriscape. Xeriscape is a landscape design that also considers the water consumption to be the lowest we can do.
There are many benefits of converting conventional grass to Xeriscape. Besides saving a lot of water, Xeriscape gives other advantages including giving less air and water pollutants. This is because Xeriscape needs no mowing and fewer fertilizers and pesticide. You can see other benefits on this page.
Before you convert to Xeriscape, the City of Mesa shares the tip to put in mind. The first one is to be wise to your own garden. Look and evaluate your land to plan the grass removal and how will the Xeriscape be.
Removing grass from your land cannot be done carelessly. By turning your water off, the grass will not be dead instantly. For example, Bermuda grass penetrates its roots deep into the soil and still can thrive with even a very low level of water. Another unwise option is by putting black plastic atop the grass. The plastic will just tear the grass down and make it even harder to clean.
You can use a herbicide that contains "glyphosate" to effectively remove your grass. You can also ask your local landscape nurse. While applying the herbicide, you might want to spray it twice. The first spray will let the grass die within two weeks. Then, water it again to make new growth emerges and spray it again with the herbicide.
Your sprayers are also needed to be changed. Convert your sprayer with a drip system with the correct adaptor.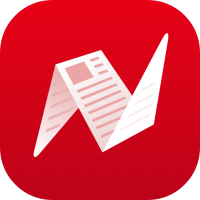 This is original content from NewsBreak's Creator Program. Join today to publish and share your own content.