PHOENIX, AZ - The University of Arizona or UA is anticipating more than 8,700 new students to enter the first class of the 2022 study year. The number is the biggest in UA's history and the class will begin on Monday, August 23, 2021.
The 2021's number is even bigger than UA's prior record in 2015 with 8,000 first-year students. This year's number also raised about 1,300 more students than in 2020.
Among those students, there are also a group of students that is relatively higher in its academic score with an average GPA of 3.62 in high school, an average ACT score of 26 from 36, and 1276 of 1600 SAT score average. The 8,700 new students are the result of 48,000 applicants. This applicant number has also surpassed the last year's applicant on 43,000 despite the rising number of COVID-19 cases.
UA will apply strict pandemic-related rules such as face mask requirements for all students and employees. The UA President Robert C. Robbins said that this year's new classes show UA's commitment to be the most inclusive university in the U.S. and the world.
He also added, "even as we work through the challenges that the pandemic poses, we look forward to offering students opportunities to continue pursuing their education and career goals."
On the other hand, UA's Arizona Online records about 7,000 new students including 900 transfer students for this study year. Kasey Urquídez, the Vice President of Enrollment Management and Dean of Undergraduate Admission stated that those number is worth the UA's effort to adapt the pandemic condition.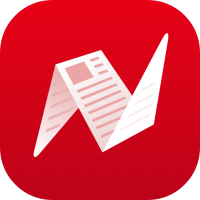 This is original content from NewsBreak's Creator Program. Join today to publish and share your own content.