PHOENIX, AZ – Monsoon season is still on, and the probability of flooding due to heavy rain is still possible for residents. As it goes with time, the flood will subside as it flows into curbs and water channels. However, water streams tend to bring any substances, including pollutants.
This phenomenon will decrease the quality of the water environment, mainly in metropolitan areas like Maricopa County and greater Phoenix, due to human activities, such as transportation, residential and commercial development, and concentrated feeding operations.
In contrast, natural areas, like a desert and mountains, have the soil to absorb rainwater into the ground. When it gets fully saturated, the rainwater will accumulate and then flow as streams and rivers. This cycle is usually sustainable as those areas have minimal human modifications, so there are fewer potential pollutants.
Residents need to manage those pollutants to preserve the water environment. Many people are dependent on clean water, either for recreation purposes or daily uses. Residents need to know what these pollutants are and where they come from, most of them are as follows:
• Ammonia, phosphorus, and chemicals. They mainly come from fertilizers, bug sprays, and weed killers,
• Bacterias from pet and wildlife excretions and feeding operations,
• Metals and hydrocarbons from the vehicle equipment and building construction process, and,
• Garbage, especially for non-recyclable materials.
To overcome those pollutants being carried away by the water stream, residents shall use the fertilizers and pesticides according to the label, maintain their automobiles from any leaks and spills, not place trash bags outside the bin, and make proper use of organic composting.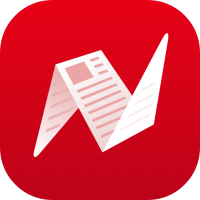 This is original content from NewsBreak's Creator Program. Join today to publish and share your own content.