SURPRISE, AZ - As the U.S. Bureau of Reclamation announced a Tier 1 shortage for areas around the Colorado River, the City of Surprise's water supply still won't get any reduction. This is because the city has a designated 100-year water supply assurance from Arizona to support growth in the city.
A few years prior to this matter, Surprise's water managers partnering with the Arizona Department of Water Resource and the Central Arizona Project have been planned anticipation for the Colorado River System shortage. Moreover, the 100-year assurance is proof that Surprise has a continuous and legal water availability parallel with water quality and the city's financials in maintaining water supplies.
In addition, the City of Surprise also has an extensive Drought Preparedness Plan that includes short and long-term grand designs in maintaining and sustaining the city's water system. The Plan is currently updated to meet the current condition of the water supply.
Despite all of the efforts to reduce the risk of water shortage, the City of Surprise will still establish the Drought Preparedness Plan for 2022 when the Tier 1 shortage status is applied. In a form of guidance, the city will send various messages to residents to maintain the city's water conservation.
Water-saving and conservation are the essentials when you are living in desert areas. The City of Surprise's plans and efforts are none other than to maximize water consumption efficiency. There are various guidelines for residents to help the water conservation including the water conservation rebates, and water-saving campaign that can be accessed here. For Surprise's water utility customers, visit here to track their water use.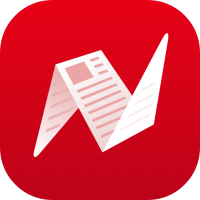 This is original content from NewsBreak's Creator Program. Join today to publish and share your own content.