PHOENIX, AZ – Indonesian shadow puppet theater, known as wayang kulit, and a gamelan instrument, has recently entered the Asia Gallery of Musical Instrument Museum and can be seen in the Indonesia Gamelan exhibition for Phoenix residents to enjoy.
Wayang kulit is a thousand-year-old Indonesian Javanese musical tradition mainly presenting the story of two Hindu epics, Ramayana and Mahabharata. These tales bring a complex plot of heroes and demons with themes of love, spirituality, power, and chaos.
Residents can watch various puppets made from leather, furnished with gold leaf and bold color patterns. They can also see thick-keyed metallophones, a set of hanging gongs and kettle gongs, drums, and many more.
Initially, this shadow puppet performance was only for the royal court. As the tradition develops, wayang kulit is now prominent in community events and wedding ceremonies. It also has various new stories inspired by historical characters and plots.
Similar to opera's orchestra, wayang kulit is led by a puppeteer called dalang and accompanied by gamelan ensembles. The dalang carries out the narration, dialogue, singing, and puppet act in this all-night-long performance.
To build the plot's character, the dalang conducts the musician to start, stop, or change the music intonation. During the performance, the dalang delivers wisdom, philosophy, and comedy through the progress of the story.
Mas Midiyanto, a celebrated dalang artist and a full-time faculty member of the University of California, Berkeley, has the opportunity to lead and condense the all-night-long show into a short-recorded performance in the Musical Instrument Museum. He then appreciated the museum for its wayang and gamelan collection.
"I was surprised by the wayang kulit collection at this museum. When I play these puppets, I can tell they belonged to a very active dalang. Just amazing," he said.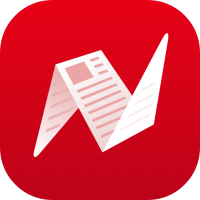 This is original content from NewsBreak's Creator Program. Join today to publish and share your own content.