PHOENIX, AZ – Phoenix residents can explore African cultures in Congo Masks and Music: Masterpieces from Central Africa, a collaborative exhibition between Musical Instrument Museum, or MIM, and Africa Museum, opening at 9 a.m. to 5 p.m. until September 12.
Sponsored by U.S. Bank and The Kemper and Ethel Marley Foundation, the exhibition presents diverse settings of African tribes' masquerades and their connection to spiritual beings, including entertainment, education, power demonstration, and interaction between humans and spirits.
Residents can enjoy the sights of more than 150 Congolese tribes' collections from the late 1800s to early 1900s curated by Manuel Jordán, MIM's deputy director and chief curator, and Marc Felix, MIM board member and international expert on African art.
Among these collections, residents may take a peek at the line of masks representing supernatural beings believed by the Congolese. These masks are made from various materials, including wood, feathers, beads, fiber, and metal, showcasing diverse Congolese cultural groups' masterpieces for residents.
Not only displaying the collection, but MIM will also exhibit it in authentic performance settings. It is the first exhibition in MIM to represent such a feature. Residents can watch the arrangement of instruments, such as drums, rattles, harps, xylophones, and many more, combined with masquerade using masks and full costumes.
During the Congo Masks and Music exhibition, MIM also provides the event's catalog, including a list of full-colored collections of photographs and texts written by Manuel Jordán and Marc Felix themselves. Residents can purchase it at the MIM Store or buy it via its online store for $9.95.
To enter the exhibition, residents shall buy museum admission at the MIM's website. They can ask for detailed information by contacting MIM guest service at 480.478.6000 or guestservice@MIM.org.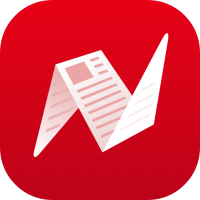 This is original content from NewsBreak's Creator Program. Join today to publish and share your own content.