PHOENIX, AZ - More than 20 students of Phoenix Biomedical Campus attended the annual traditional healing ceremonies held by Phoenix Biomedical Campus on August 10.
Francisco Lucio, JD, associate dean from the Office of Equity, Diversity, and Inclusion, stated the ceremony represents the college's support to the Native American community as a part of diverse culture within the college environment.
The event, led by a Native American Traditional healer from the Tohono O'odham tribe named Miquel Flores, Jr., embodies the spiritual prayers of strength, guidance, and protection with a Native conception of Spirit, Creator, and Universe that believes body and soul heal as one.
"The creator has many blessings and provides [us] a strong mind to move forward," said Flores, Jr.
Among those who attended the event, Jessmin Fernandes, Micaryn Begay, Thanne Rosette, Kambrea Soltero, and Loren Begay were honored at the event because of their Native American legacy.
Three of them received support from the Native American community for their journey in medical education: Kambrea Soltero from the Chemehuevi tribe, Jessmin Fernandes from Tohono O'odham, and Thanne Rosette from Chippewa Cree.
The event also welcomed non-Native American students. Ekta Patel, a student majoring in primary care and one of the non-Native attendees, stated her interest in learning her Native friends' culture and principles while supporting their study in the college.
The college's support of the ceremony is a part of the Strategy Plan for Inclusive Excellence, an effort towards racial justice in its environment. The plan provides equity in many facets of service for all college members, including recruitment, community building, retention & career development, and educational process.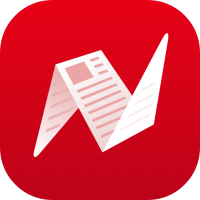 This is original content from NewsBreak's Creator Program. Join today to publish and share your own content.