COCONINO COUNTY, AZ - The Delta Variant of the COVID-19 virus has become a concern due to its ability to spread faster than other variants. To suppress the spread, Coconino County is encouraging all people including those who are pregnant and breastfeeding to get vaccinated to protect themselves.
In this case, Coconino County is following the CDC's recent announcement regarding vaccines for pregnant and breastfeeding people. This is the summary of CDC's notice.
For pregnant people, data from various studies show that the benefits of a vaccine shot are way bigger than the health risk due to vaccination in pregnancy. Viral vector-based vaccination is eligible for any trimesters of pregnancy and will not affect the baby's health since the vaccine does not contain living virus. The effect will just like other people that get a vaccine shot where it will lower the risk of heavy infection from the virus.
In addition, a data shows that mRNA-based vaccination will trigger a pregnant people's body to build antibodies that could be descended to its baby. Those antibodies were found in the blood in the umbilical cord. A second vaccine shot is also recommended for those who have taken the first shot before got pregnant.
For those who are breastfeeding, there are reports of vaccinated breastfeeding people have the COVID-19 antibodies in their breastmilk after receiving an mRNA-based vaccine. Those antibodies could aid to protect the baby from COVID-19 infection.
Furthermore, the COVID-19 vaccine is eligible for everyone from 12 years and older including those who are about to pregnant and their partners. Visit this page for more information.
For those who live in Coconino County, visit this page for vaccination location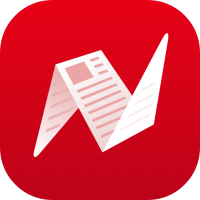 This is original content from NewsBreak's Creator Program. Join today to publish and share your own content.