GILBERT, AZ - The Gilbert City Water Conservation is holding a series of workshops called "Fall 2021 Residential Landscape Workshops." These workshops include five sessions in August and September.
All events are free and participants need to register online here. The workshops will be at Southeast Regional Library Assembly Room, 775 N. Greenfield Road from 6.30 to 9 p.m.
The first workshop is "Hummingbird and Butterfly Gardens" which will be on Thursday, August 26, 2021. This workshop will discuss the potencies of residential landscapes for hummingbirds' and butterflies' habitats as well as various greeneries that need a low amount of water.
The second is "The ABCs of Landscape Watering" on Thursday, September 2, 2021. In this workshop, participants will be engaged to discuss how to water plants and lawns in the yard that can bring to lower water usage and cost since 70% of water use in a year is used to water greeneries.
"Drip Irrigation Design and Installation" on Thursday, September 9, 2021, will discuss the ways to design and install a working and efficient drip irrigation system.
Next is "Gilbert Water 101" which will be on Saturday, September 11, 2021. This class will show the attendees how Gilbert manages its water during dry seasons. There will be also a showcase of how Gilbert treats and recycles its water. This class will be from 10 a.m. to 12 p.m.
The last one is "Smart Controllers." On September 16, 2021, attendees will get the chance to learn about adjusting their irrigation controller when they are leaving their homes. With smart controllers, it could be money and water saving for you and Gilbert's water system.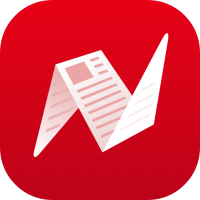 This is original content from NewsBreak's Creator Program. Join today to publish and share your own content.