MARICOPA COUNTY, AZ - The Maricopa County Attorney's Office or MCAO has announced that DCA Michael Baker was awarded a Lifetime Achievement Award at the Arizona Prosecuting Attorney's Advisory Council's Annual Prosecutor Conference back in June.
Michael "Mike" Baker is a Berea College graduate in Kentucky and continued his study at the University of North Carolina in Chapel Hill, achieving two Master's degrees in education. After that, he decided to study law and enrolled in the University of Arizona's James E. Rogers School of Law.
Mike's role as an attorney started in Tucson, then he moved to Ohio to serve in a local civil law firm. While he was working with the firm, he realized that his interest was in prosecution, so he decided to return to Arizona in December 1984. His first role as the prosecutor started at the Mohave Attorney's Office and stayed about a year before MCAO recruited him to fill the Sex Crimes Bureau officers. He also became an Assistant Attorney General for a brief period in January 1988. A year later, he went back to MCAO to became a Special Deputy County Attorney.
Mike had served as the Juvenile Division Bureau Chief from June 1991 to December 1996 and as the Trial Division Assistant Bureau Chief from May 2006 to January 2008. His current role is the Charging or Grand Jury Bureau and has assessed more than 15,000 submittals and over 10,000 matters to the court.
"If you want to do good work and feel good about what you're doing then prosecution is the route to take. Get educated on what our office and local law enforcement does," said Mike, ensuring those who are considering of career as a prosecutor.
The Lifetime Achievement Award is an acknowledgment for a prosecutor that has reputable records in public service and created a distinguished contribution to public safety and the administration of justice. It shows the top standards of dedication to the profession.
The Maricopa County Attorney's Office is proud to have him as a part of their workforce. His endless commitment to justice is something the office is grateful for.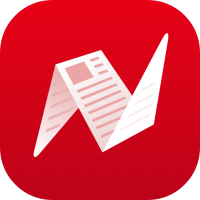 This is original content from NewsBreak's Creator Program. Join today to publish and share your own content.