PHOENIX, AZ - The Valley Metro Phoenix has announced that all bus passengers are required to wear a face mask following an official instruction that has been extended to September 13, 2021.
All passengers should wear a face mask during the bus ride or else inspectors would have them get off the train at the next stop. This face mask obligation also applies at any stop. This policy follows the CDC's February issue that contains a face mask obligation on any public transit and transportation to protect other people from unknowing transmission from those who have infected but show no symptoms.
Here are several tips for all passengers regarding the new notice of face mask.
1. Regarding the 6-feet social distancing policy, Valley Metro suggests giving one-row seat space between each passenger if possible.
2. Bring your own hand sanitizers and routinely wash your hands before and after you use public transportation
3. Never touch your eyes, nose, and mouth while you are inside a public transport or before you wash your hands. Those parts are the main places for virus transmission.
4. If possible, keep away from high-touch areas. If you happen to contact those areas, immediately clean your hands with hand sanitizers or wash your hand.
In addition, Valley Metro releases several safety measures following the notice, such as all passengers need to board from the rear door to maintain the distance between operators and passengers, and front seats are blocked to maintain social distancing.
Following the notice, Valley Metro also announced that the late-night service, as well as Peoria on the Go and Scottsdale's Old Town Trolley, are suspended until further information.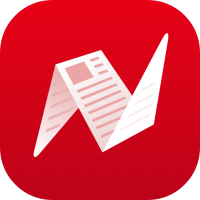 This is original content from NewsBreak's Creator Program. Join today to publish and share your own content.